Introducing Norwegian slow television. It just might change your viewing habits forever!
Do you ever feel a little overwhelmed with modern life? Norway's broadcasters might just have the help you're looking for.
For as long as I remember, I've been a fan of documentaries. Fuelled by streaming services, they are enjoying something of a renaissance of late. But Norwegian TV has its own approach to documentaries that I rarely see elsewhere. Introducing, slow TV.
What is Slow TV?
A lot of people dash around crowded cites in cars, suffer road rage, spend 8 hours stressing in a cubicle, constantly check email and social media, and throw caffeine and sugar down their throats to fuel it all.
There's no doubt about it, modern life runs at top speed.
Norway is often perceived by outsiders as a peaceful, calming and relaxing place to live, where family and free time take priority over work. It's true, at least to an extent.
Nothing typifies the Norwegian approach to life better than Slow TV, pioneered (at least in modern times) by state broadcaster NRK.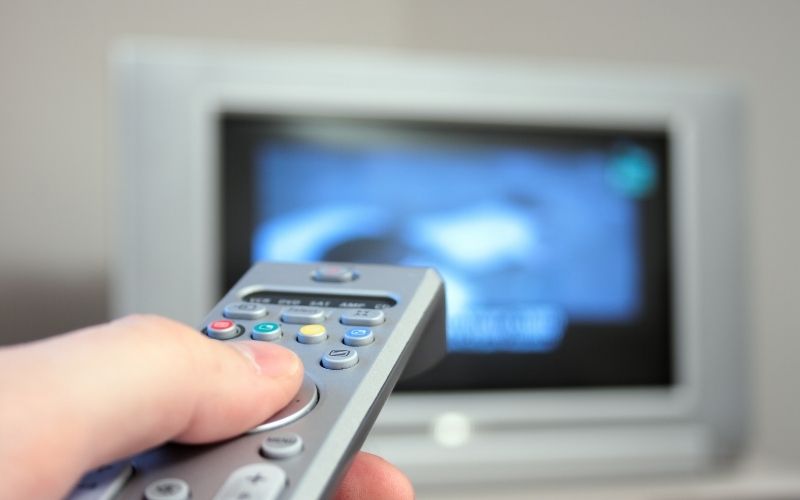 Slow TV is simply the reverse of all the instant gratification reality TV and 24-hour news shows we've learned to love (!) over recent years. It focuses in on one topic and explores it in real-time.
Why slow TV works
The slow TV concept works because of the sheer contrast to our busy lives. It's a chance to slow down the pace and immerse yourself in something that few other kinds of modern entertainment allow.
The early shows allowed viewers to experience iconic journeys in a unique way far removed from holiday brochures or shaky YouTube videos. The more recent experiments add learning into the mix.
Many of the shows are now available internationally through streaming services such as Netflix, although this depends on your country. Here's a selection of the best broadcasts from the last ten years or so:
The Bergen Line
Things kicked off back in 2009 with the live broadcast of the famous Oslo to Bergen railway journey, from the driver's perspective.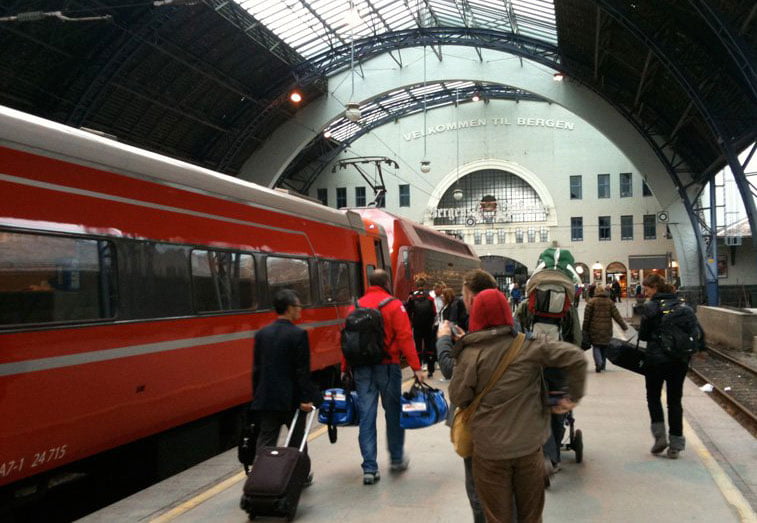 The 500km rail journey is northern Europe's highest, reaching over 1,200m above sea level as it crosses the Hardangervidda plateau.
When the scenic views were interrupted by the 182 tunnels on the line, NRK broadcast interviews with passengers, former workers and historians, along with archive clips from the line's 100-year history. It is estimated that at least 25% of Norwegians watched at least part of the broadcast.
Hurtigruten Coastal Cruise
The next major Slow TV experiment followed a similar format, albeit several days longer!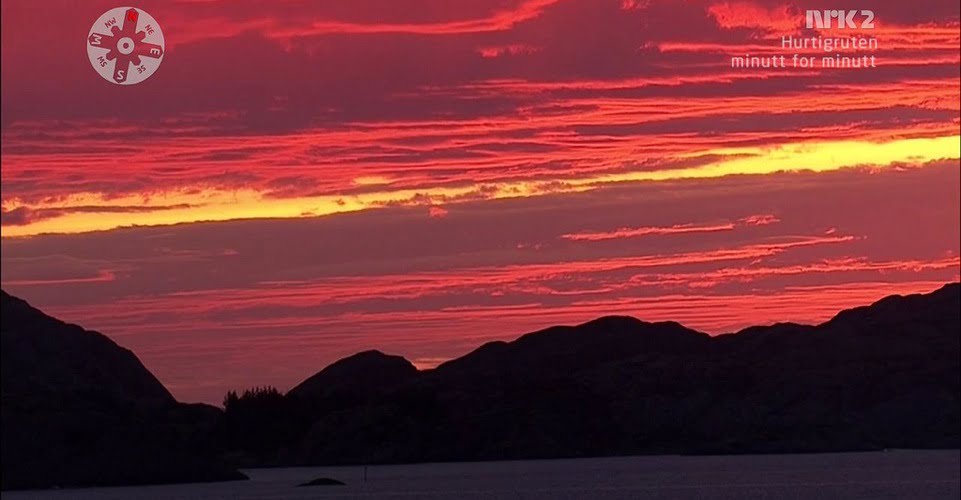 The Hurtigruten coastal boat (part cruise ship, part vital goods and passenger ferry) is another of Norway's world famous transport options. The daily departures run the length of Norway's famous coastline from Bergen all the way to Kirkenes, near the Russian border, before returning.
In the summer of 2011, NRK filmed the entire northbound leg over the course of 134 hours. It became quite the talking point, as villages and towns along the route came out in large numbers to welcome the ship and get their moment in the spotlight.
Half of the Norwegian population tuned in for some of the broadcast, which was also popular abroad thanks to its availability in English online. Although somewhat in conflict with the concept of Norwegian slow TV, the above video shows the 134 hour journey crammed into 37 minutes.
Telemark canal
A classic Norwegian tour perhaps most known by locals rather than international visitors, the Telemark canal broadcast in 2012 nevertheless achieved popularity all around the world.
The tour from Skien to Dalen along Norway's largest canal followed the journey of the MS Victoria as it rose 236 feet through eight locks, many of which are still hand-operated.
Firewood night
Two years later, NRK repeated the experiment with yet another twist. The focus moved away from iconic transport and onto iconic Norwegian activities, in this case, burning wood!
Burning wood is an important traditional activity. Collecting and drying wood, starting a fire, and keeping it going are all valuable skills out in rural Norway. After a day's skiing in the mountains, you'll be glad of the skills to warm up your cabin, and keep the fire burning all night.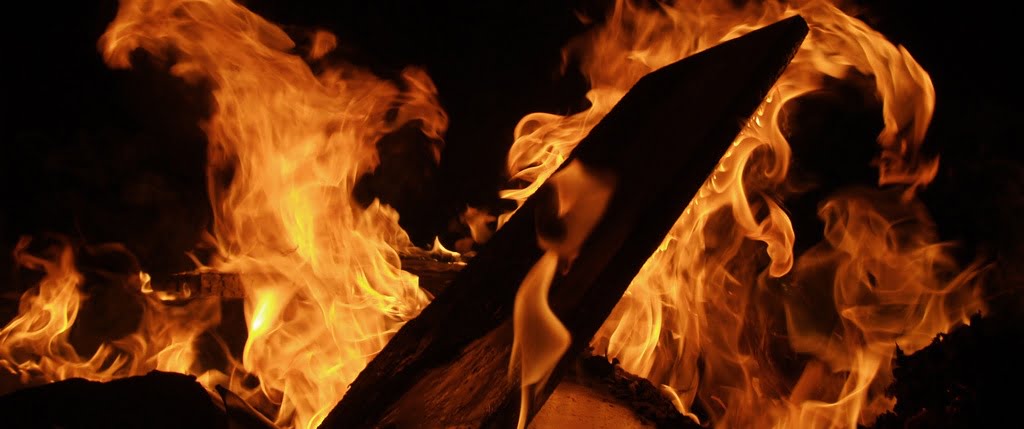 The show featured interviews and advice about wood, followed by a live broadcast of the fire. Believe it or not, it was strangely compelling viewing!
The Norwegian knitting night
Following the success of the firewood night came the knitting night! The first four hours featured detailed discussion about knitting, another activity loved by Norwegians, albeit the older generation.
The attention then turned to knitting itself as the participants tried – and failed – to break a World Record for the quickest time "from sheep to jumper". Not my thing, but once again the format was widely popular.
Piip-Show
NRK broadcasted a bird feeder set up to look like a coffee shop, 24/7. Yep, you read that right! To top it all off, yes, the show is pronounced "peep show".
Different personalities meet inside the bar. Among others a short tempered nuthatch, a blue tit with the memory of a gold fish, a happy-go-lucky great tit, and a depressed bullfinch. Like in any other bar there is bickering, petty theft, fighting and attempts at romance. But what are the birds actually saying to each other? – NRK
It's been an online hit through the hashtag #nrkpiip and viral images like these:
Live reindeer migration
NRK cameras followed a Sami herder family and their reindeer as they moved from their winter habitat on the Finnmark mountain plateau to their summer calving and grazing pastures on the coast of the Barents Sea.
That was the plan at least. Reindeer migration is a slow process, and for whatever reason the herd didn't start moving according to the TV schedule!
TV2's Fly With Us
Rival commercial broadcaster TV2 came up with its own twist on slow TV with their Fly med oss concept. A TV2 helicopter toured the country broadcasting live to a set schedule, which allowed keen locals to mark the occasion by creating signs or getting creative in other ways.
Some groups of schoolchildren spelled out words, keen hikers climbed to some of Norway's tallest peaks to wave a flag at just the right moment, while classic car club members drove the Atlantic Road. A certain website editor was caught on camera without even realising it!
What would you like to see turned into a slow TV series?