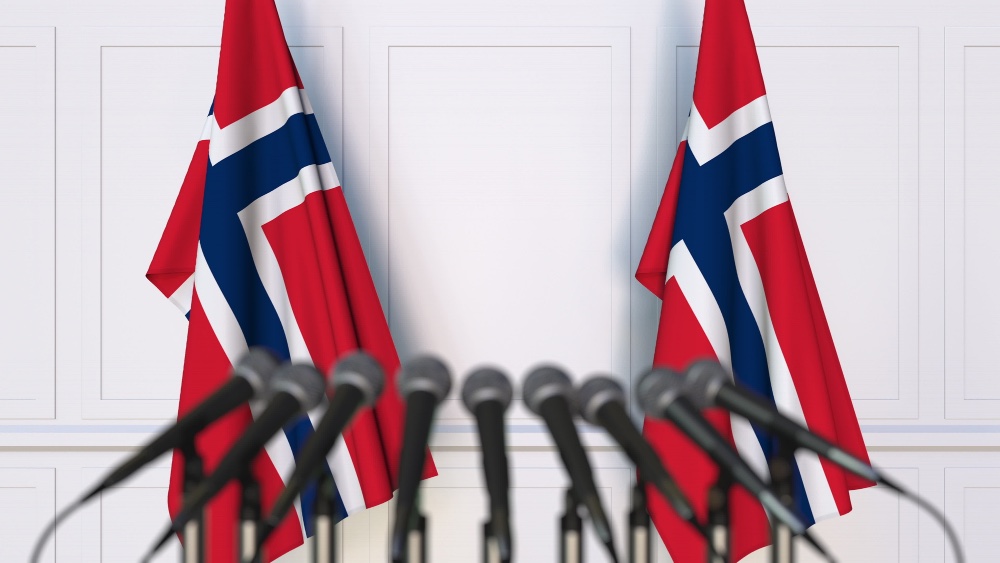 How much do you remember about the last 12 months? We take a look back at some of Norway's biggest news stories.
Well here we are at the end of another year. Time flies!
There's been plenty of things going on here in Norway throughout 2019. But even those of you subscribed to Norway Weekly may have missed some of the big stories. It's easily done!
So, as we bid farewell to 2019, we've decided to round-up the biggest stories of the year. Enjoy!
Changes coming to citizenship
The upcoming introduction of dual citizenship was announced last year. But during this year it was confirmed the law would be introduced from January 2020.
Norway is one of the last European countries to allow double citizenship. The new allows people to become Norwegian citizens without having to renounce their previous citizenship. The rules for qualifying as a Norwegian citizen are here.
Protest votes at local elections
There were big surprises in the country's local elections earlier this year. After six years of a centre-right government, the main opposition Labour Party were expected to make a good showing at municipal and county elections.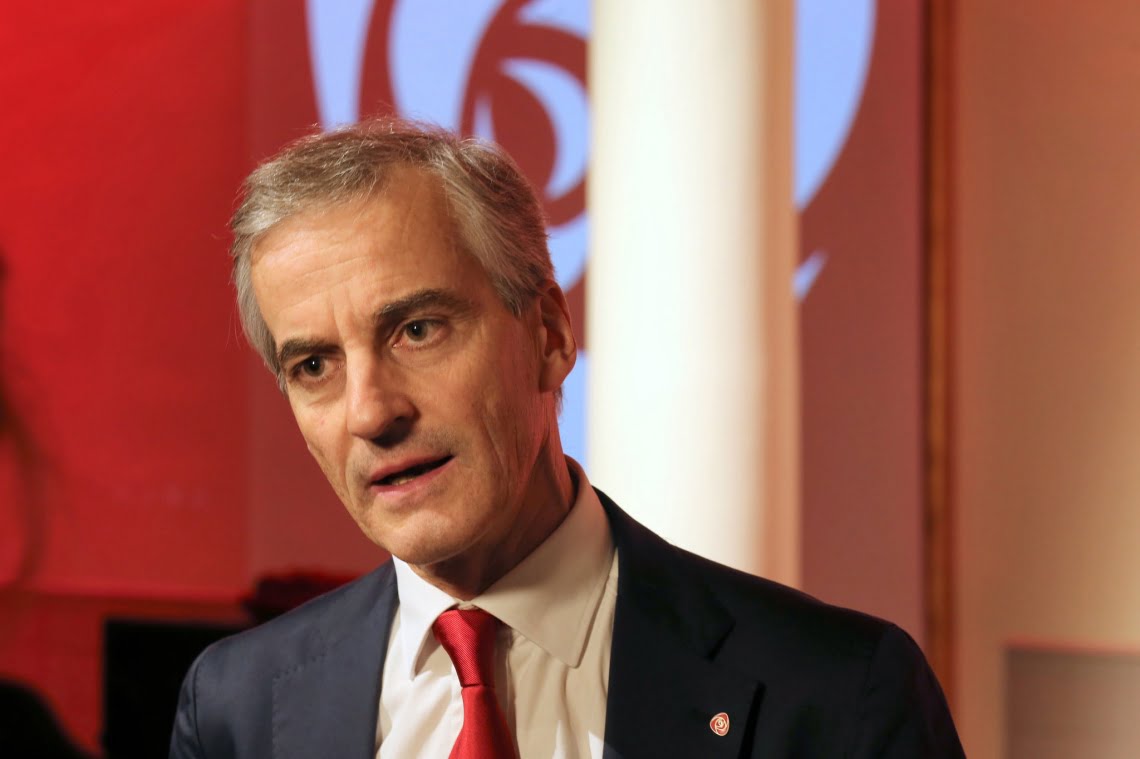 They actually suffered one of their worst election results in decades. However, they remain the biggest party in several cities and stayed in power by making deals with smaller parties. All four parties involved in the national coalition government lost votes across the country.
The Centre party scooped up a big share of the vote and there was also an increase for the Greens and Red, a far-left party. The protest party against road tolls polled well in a couple of cities.
Norway's oil industry stays alive
As Norway begins to come to terms with a future without oil, the industry has actually enjoyed a positive year. That's largely thanks to the huge volumes produced by the new Johan Sverdrup field.
Equinor also announced a big discovery in a mature area of the Norwegian Continental Shelf.
Social security scandal
During the last few months, Norway's NAV was plunged into crisis. NAV, the Norwegian Labour and Welfare Administration, administers social programmes including unemployment benefits, pensions and child benefits.
The agency incorrectly interpreted EU rules, meaning up to 50 people were wrongly convicted of benefit fraud. Thousands more were forced to repay benefits they were entitled too. The crisis mainly impacted people who received benefits while staying temporarily in another EEA country.
The scandal has been called Norway's worst ever miscarriage of justice.
Troubles in the Arctic
2019 was a year in which Norway-Russia relations continued to turn frosty. Recently, Russia's military showed off their strength close to the northern border.
Meanwhile, the few thousand residents of the Arctic archipelago Svalbard have been struggling with the impact of climate change. Warmer, wetter winters have led to melting glaciers and increasing numbers of landslides.
Extreme weather
Staying on the topic of climate change, 2019 seems set to have been one of Norway's hottest years since records began. This summer, temperature records were smashed across the country. But just days later, a period of intense rainfall led to severe landslides in western Norway.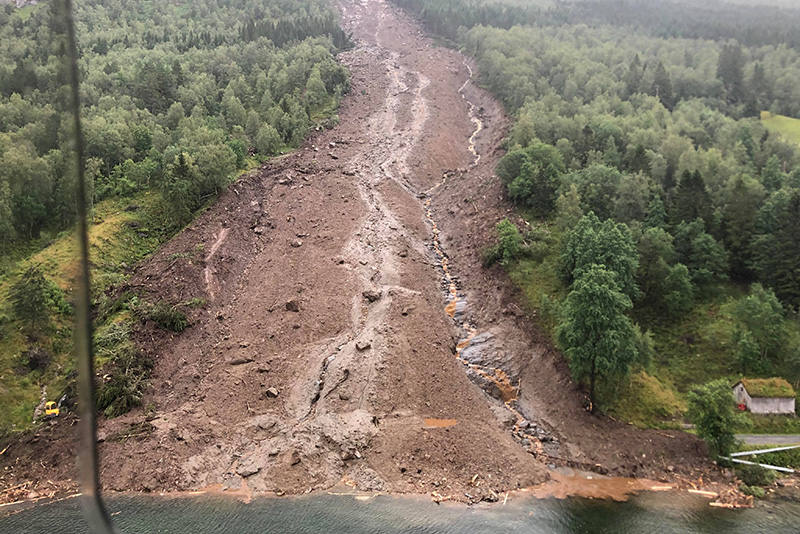 Overtourism
With the rise of visual social media such as Instagram and Pinterest, Norway has never been more visible online. But that popularity comes at a cost.
Several of Norway's top tourist attractions have recorded record numbers during 2019. The number of hikers to Preikestolen smashed previous records. Locals are concerned with wear caused to the trail and with the record number of rescues.
Earlier in the year, a new set of stone steps were opened on the famous Reinebringen trail in Lofoten. Despite being closed for several years, many tourists continued to make the climb.
Cruise ships
But it's not just the hiking trails that are being overwhelmed. So too are small villages such as Geiranger and Olden when cruise ships come to town. The popularity of the fjords means that several ships can call at these tiny places during the course of a day, depositing more visitors than there are residents.
Large cruise ships are set to be banned from the fjords in a few years, with only zero-emission ferries set to be allowed. What impact this will have on cruises to Norway remains to be seen.
Another cruise-related incident that made global headlines was the Viking Sky rescue. The vessel suffered engine trouble during a storm in a notorious stretch of water near Ålesund. Hundreds of people were airlifted from the ship.
Norwegian Air stays alive
Staying on the topic of travel, 2019 was a year to forget for Norwegian. Following plane groundings, engine problems and severe financial problems, many in the industry predicted their demise.
Yet despite the troubling year, there is hope for the low-cost carrier. A positive refinancing effort and a major adjustment in strategy appears to be paying off. The year ended with the appointment of a new CEO following co-founder Bjørn Kjos' decision to step down earlier in the year.
Archaeological discoveries: Viking ships and more
It's hard to believe we are learning so many new things about a civilisation from more than 1,000 years ago, but that's exactly what has happened during 2019. The development of new geo-radar technology has led to an exciting year for historians.
Major archaeological discoveries include Viking ship graves, a double Viking burial site, Roman remains, medieval skeletons in Trondheim, and many more. A remarkable Viking grave was also discovered in Sweden.
In Oslo, parts of a former wooden wharf were uncovered during construction work. The discovery suggests that the city's trading activity was more extensive than previously thought.
A tragic end
Sadly, the year ended on a tragic note for Norway's Royal Family. Ari Behn, the former husband of Princess Märtha Louise, committed suicide on Christmas Day.
King Harald and Queen Sonja issued a statement shortly afterwards. They called Behn "an important part of our family for many years, and we carry warm, fond memories of him."
"We are grateful that we got to know him. We grieve that our grandchildren have now lost their beloved father — and have deep compassion for his parents and siblings, who have now lost their beloved son and brother," the statement read.
Of course, there was so much more news in 2019. But I hope this gives you a taste of what some of the big talking points were during the year.
If you're keen on keeping track of Norwegian news, have you heard of  Norway Weekly? It's the weekly newsletter of Life in Norway and is totally free to sign up.