Impress your family and friends at the next quiz night with these fascinating Scandinavia facts.
Welcome to Northern Europe! It's on the bucket list of many international travellers, and with good reason. But how much do you really know about the region?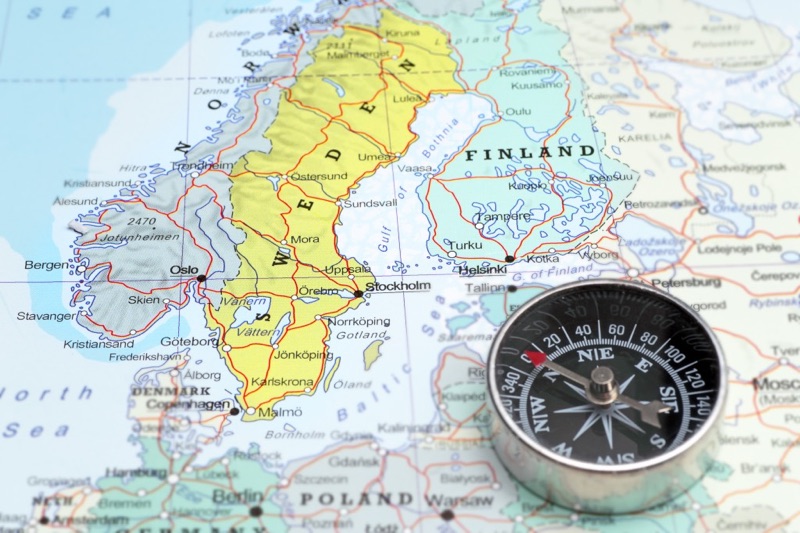 So, grab a cup of coffee (more on that later!) and get comfy. Hopefully, you're about to learn something!
Top Scandinavia facts
1. Scandinavia consists of three countries: Denmark, Norway and Sweden. Some definitions also include Finland and Iceland, but this wider group is more commonly known as the Nordic region. The Faroe Islands, Greenland and Åland also participate in Nordic cooperation initiatives via the Nordic Council.
2. Scandinavians can more or less understand each other. All three languages are closely related as children of 'Old Norse'. That said, dialects and strong accents can complicate matters. So much so, that meetings between Danes, Norwegians and Swedes are sometimes conducted in English just to be sure there are no misunderstandings. That's because…
3. Scandinavians speak excellent English. Most children in Denmark, Norway and Sweden today grow up at least partly bilingual. English is taught from a young age in school, while British and American TV and movies are hugely popular. You'll never get lost only speaking English in Scandinavia!
Facts about Scandinavian history
4. All three countries used to be in a union. The Kalmar Union ran (with a few interruptions) from 1397 until 1523.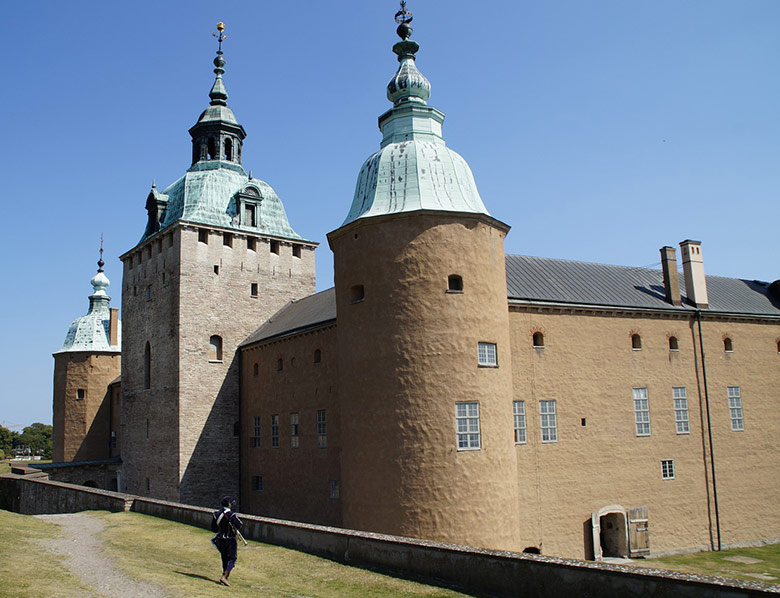 Denmark, Norway & Sweden retained their separate identity in domestic matters, but foreign and economic policy were directed by a single monarch.
5. A French Army officer became a Scandinavian King. The man behind the title Karl XIV Johan, who took the Swedish throne, was actually a Jean Baptiste Bernadotte. The Frenchman was a career soldier whose life took an unexpected turn due to the Napoleonic Wars, the decline of Swedish power in the Baltic, and the unexpected early death of a Danish prince.
6. The term 'Scandinavia' came to be in the 18th century. Some historians say this was a time when ideas about a common heritage started to appear. The term became political later. In 1839, Hans Christian Andersen penned 'I am a Scandinavian' after a visit to Sweden. He was known as a proponent of political 'Scandinavism'.
7. Scandinavian Airlines was started by the three governments. In 1946, the three governments formed a consortium to cooperate on transatlantic operations for their national airlines. Five years later, the individual airlines merged to form SAS. Things have changed now though, as the Norwegian government recently sold all its shares.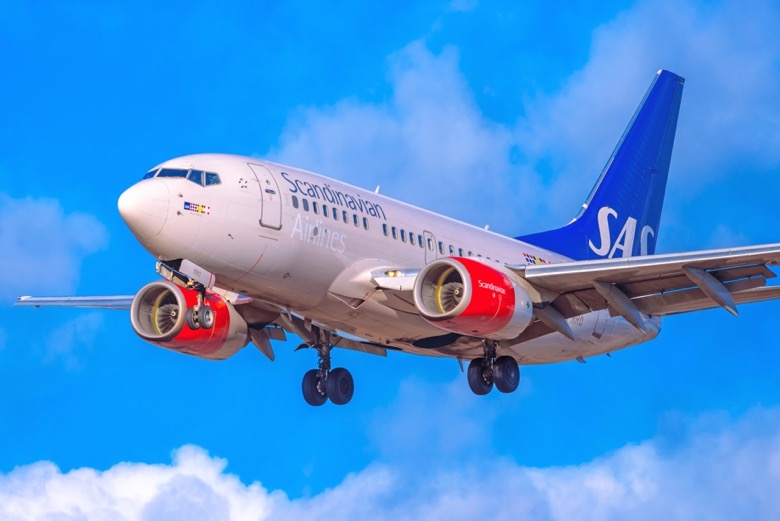 Other facts about Scandinavia
8. Football is a summer sport. In Scandinavia, football (soccer) is played in the summer, not through the winter as with the major European leagues. Well, in Sweden and Norway anyway. Denmark use the more standard summer season.
Read more: Inside Scandinavia
9. The Scandinavian mountains are more than 1,700km long. The range runs right through the Scandinavian peninsular. At 2,469 metres high, Norway's Galdhøpiggen in Jotunheimen National Park is the highest peak in mainland Northern Europe.
10. The region is coffee-obsessed. Nordic coffee culture is not the secret it used to be. Five Nordic countries place in the world's six biggest coffee consumers. The highest Scandinavian country is Norway, which has a per capita consumption average of 9.9kg every year. in particular is known for its lighter roasts that are starting to catch on elsewhere.
Read more: Facts About Oslo, Norway
11. All three countries use the Nordic cross. Fun with flags! The flags of Denmark, Norway & Sweden all share a similar off-centre cross design known as the Nordic cross. The colours are different of course, and the Norwegian flag has a slightly more complex design. However, I sometimes see the flags of Denmark and Norway muddled up in YouTube videos and the like!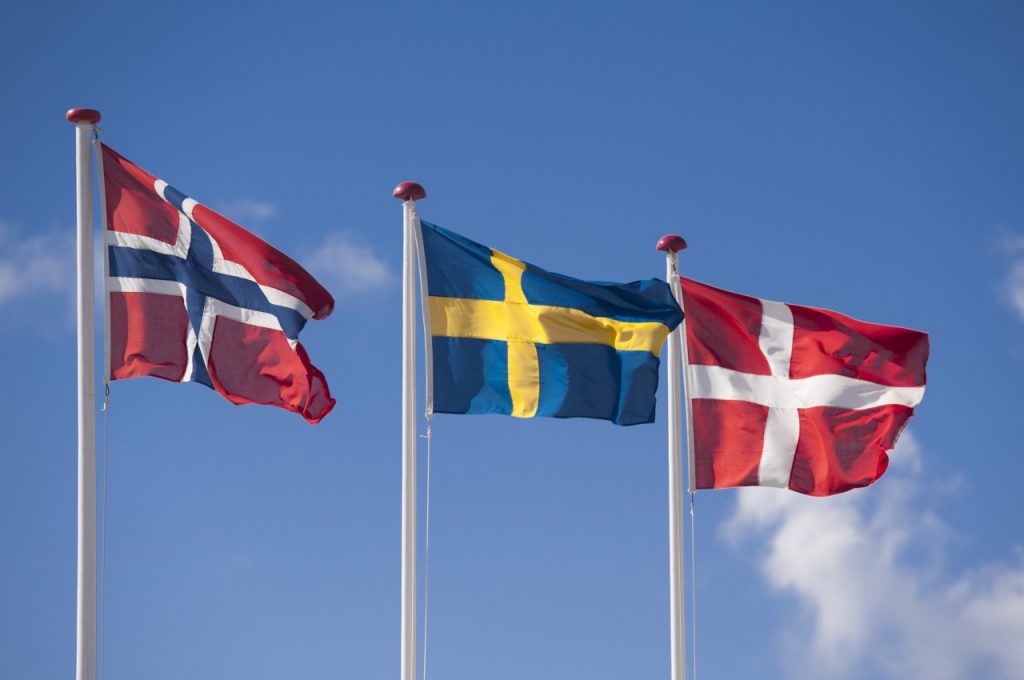 12. A 1,630km-long EU border splits Norway and Sweden. Sweden is an EU member, Norway is not. Despite this, several of the border crossings in the sparsely populated areas are unattended. The agreement between the EU and Norway means that Norway is connected to the EU common market. Read more about the Norway-Sweden border.
Lifestyle facts from Scandinavia
13. Swedish kids do Halloween at Easter. They don't dress up as ghosts or ghouls, rather witches!
Children dress up as Easter witches; clad in discarded clothes, gaily coloured headscarves and red-painted cheeks, they go from house to house in the neighbourhood and present the occupants with paintings and drawings in the hope of getting sweets in return – Sweden.se
14. Copenhagen is the region's busiest airport. More than 30 million passengers used CPH in 2018. It is a hub for SAS and Norwegian, and offers long-haul flights to Asia and the USA. Oslo Airport (OSL) ranks second with 28.5m passengers, with Stockholm Arlanda (ARN) ranked third.
15. Scandinavia is the world's happiest region. Along with their Nordic neighbours, the three countries consistently rank high in the UN's World Happiness Report. But not everyone agrees. These American expats believe 'contentment' is a better description.
Read more: Fascinating Facts About Svalbard
16. Swedes are big on recycling. Only a few percent of household waste ends up in landfill. The country runs a big waste-to-energy program to generate heat for homes. The problem is the country burns more waste than it produces, so much so, that it started importing waste from Norway!
17. Scandinavians value work-life balance. The working week is short in Scandinavia, just 37 hours on average. Most employees receive 4-5 weeks of annual leave. Finally, all the region's nations have generous paternity leave policies.