Observations on life in Norway after 12 months living in Oslo.
A whole year has passed since I packed my bags and headed north to Scandinavian lands. Some days I can't believe it's gone so quickly, other days it feels like I've been here a lifetime.
But rewinding one year, I knew very little about Norway. The experiences I've had since then, many of which I've described right here on this blog, will stay with me forever.
Here are 26 things I've learned about this wonderful country this year. Enjoy!
A hell of a lot about global economics
Living within a high-wage, high-tax, high-cost society has taught me so much about different approaches to running an economy. For one thing, I now understand the Nordic model.
Norway is rich
I knew this before coming here, of course. But I didn't truly understand the scale. The oil industry dominates and much of the profit is saved by the Government.
The Government Pension Fund of Norway is currently worth 3,396,000,000,000 Norwegian Kroner (that's about £367bn) and it owns 1% of global equity markets. That is staggering!
Social politics rules…
If you want to study left-wing politics, move to Norway.
The main features are the enormous Oil Fund, high state employment, low unemployment rates, high personal taxation and employment benefits weighted heavily in favour of the employee.
But don't misunderstand social politics with socialism. Norway is still a capitalist country.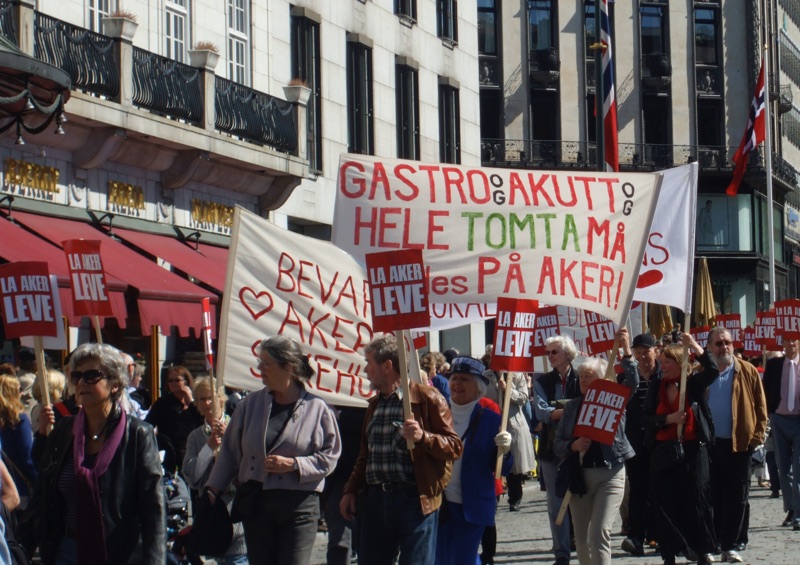 But for how long?
Despite socialism running through the veins of Norwegians, the political right has made significant gains in recent years with the Progress Party now holding the second most seats in the Norwegian Parliament.
Their main economic argument has been to use some of the Oil Fund now, to (rather ironically) invest in Norway's infrastructure, including transport, schools and health facilities.
Together with their wish to slash personal income taxes, it's not hard to see why the Progress Party have made such, er, progress.
Norway isn't that expensive… as long as you live here
This is related to that new found understanding of economics! If you earn Norwegian wages paid in Norwegian kroner, it's surprisingly affordable to live here.
As a tourist trying to buy kroner with your own currency, well that's a whole different ball game.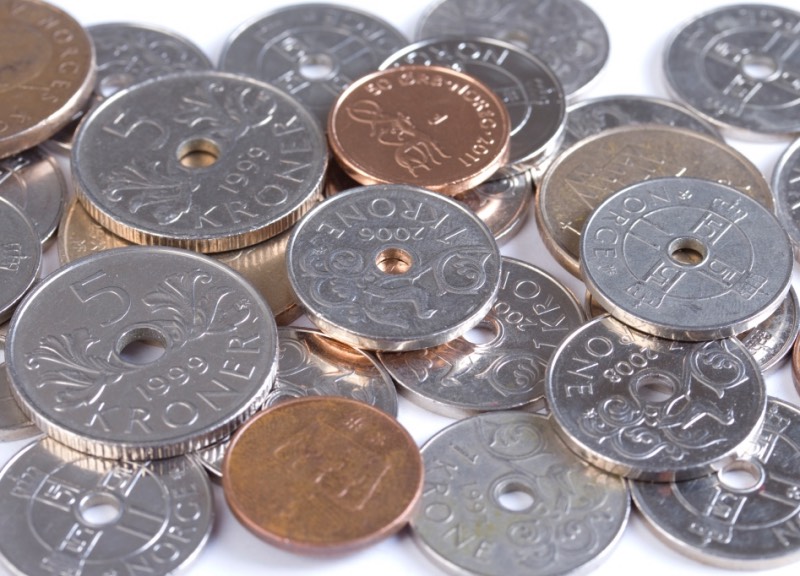 Scandinavia is remarkably similar to the UK
Norway, Sweden and Denmark all pretend to hate each other, but really they get along just fine, and have way more in common than they'd like to admit 🙂
Norwegians are football mad…
I thought the English were football mad, until I discovered the Norwegian obsession with English football.
…even though their own football is poor
The Norwegian Tippeligaen is of a poor standard and the national team failed again to qualify for the European Championships. No wonder every Norwegian follows English football.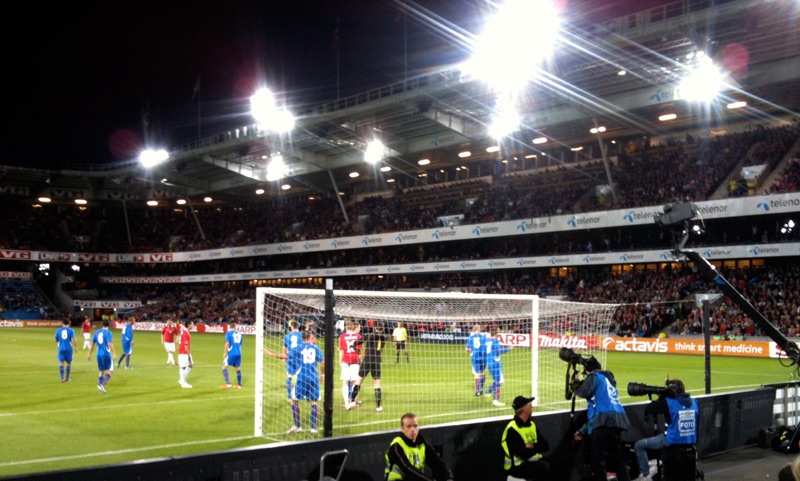 The English Premier League is a global brand
I was constantly told this in the UK, but you don't realise the true meaning until you're abroad.
Over here you see the Liverpool or Arsenal badge as often as you see the Toyota or McDonalds logo.
I'm not fond of traditional Norwegian food…
I don't see the attraction of brown cheese and I was too wimpy to try lutefisk.
Norwegian food is basic and easy to make, but not inspiring. They do make a storming fish soup though.
…but neither are they
Norwegians really dig tradition. Many of the unique delicacies are only eaten when they are "supposed to be", e.g at Christmas. Without this compulsion, I don't think you'd find many Norwegians tucking into a sheep's head through choice.
Peer behind the curtains and you're far more likely to see Norwegians tucking into frozen pizza or their frankly bizarre version of tacos than anything from their own shores.
11am is a perfectly acceptable time to eat lunch
Eating a large meal so early in the day took some getting used to. My body adjusted quickly and I now get hungry at about 10.45, but the psychology of it took some time to overcome.
But thinking logically, eating more early on when your body needs the fuel, followed by a lighter meal in the evening, probably does wonders for the body.
You can be proud of your nation without being racist
The 17th May celebrations in Norway are special.
Far away from St. George's Day in England, where if you fly the flag many people will assume (rightly or wrongly) you're a member of a far-right group.
The true meaning of togetherness
The way Norwegians of all ethnic backgrounds came together after the horrific events of 22nd July is burnt into my soul forever.
Sweden is to Norway what Australia is to Britain
Drinking in an Oslo bar? The barman's more than likely Swedish.
Scandinavian summers can be gorgeous
May and July last year were two of the warmest months I've experienced anywhere! The summers can be far hotter than you'd expect, they're just nowhere near as consistent.
Of course, one thing you're guaranteed in June is light, and plenty of it.
Norwegians are sun-worshippers
Every July hoardes of Norwegians head to their summer cabins in the south of the country or on islands dotted around the fjords.
In the winter, many take to the skies, with southern Spain and Turkey the most popular destinations. A tanned Norwegian in February is a more common sight than you might expect!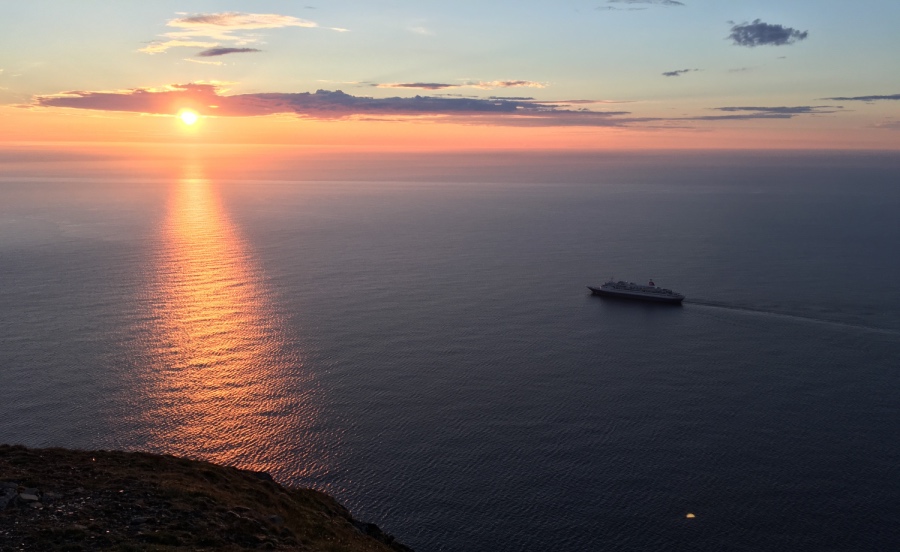 What a temperature of -23C feels like
Put it this way, it's not nice. When the winter finally came it brought one extremely cold weekend with it. This coincided with…
There is a sport called biathlon
When planning my move to Norway, I never expected to be stood outside in the coldest temperature I'd ever experienced watching a combination of skiing and shooting. But as it turned out, I quite enjoyed the biathlon.
You can dehydrate in the freezing cold…
…just as easily as in the sun. In fact, it's probably easier as you don't expect it. Or at least, unprepared Brits don't expect it! I suffered a funny turn in Lillehammer and only felt better after guzzling two bottles of water. Be warned!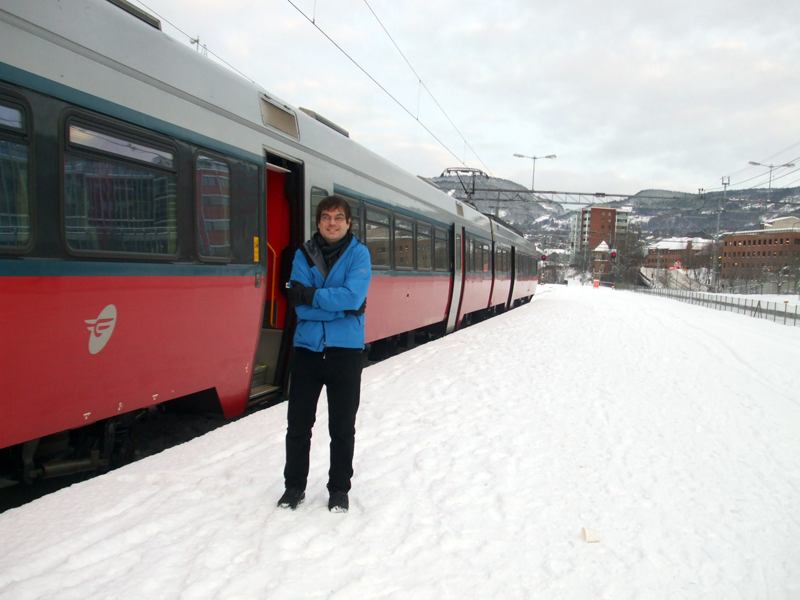 English is almost an official language
I was told I would get by fine in English, but I wasn't prepared for multilingual announcements on the train, automatic greeting in English in some international chain stores, most government forms including the tax return available in English… it's made learning Norwegian difficult.
I rediscovered my childhood love of flying
Environmentalists cover your eyes, but I've taken 15 flights in the last year and rediscovered my love for aviation. It might not be green, but it's the only practical way to get around this country. However…
…the railway remains the ultimate form of transport
Despite the Norwegian love (and necessity) of air travel, the railway connects you with the country in a way flying never can.
The world-famous Oslo to Bergen journey links Norway's two biggest cities, serves several ski resorts, takes you across Europe's highest mountainous plateau and connects with the picturesque Flåm railway.
It takes seven hours and for at least four of those your eyeballs will be glued to the windows.
Blogging is brilliant
Through this blog I've met some fantastic people, crowdsourced travel tips, discovered new places to visit and a whole lot more. I'm very much looking forward to Life in Norway's second year!
Education matters
For most professional jobs you're expected to hold a Masters degree, plus professional certification relevant to your field.
Networking matters
The majority of jobs are not advertised. Getting a new job is all about getting your CV and your availability in front of as many eyeballs as possible.
The professional social network LinkedIn is used extensively. However, if you are job hunting, check out some of the jobs that are advertised here!
Thanks for reading!