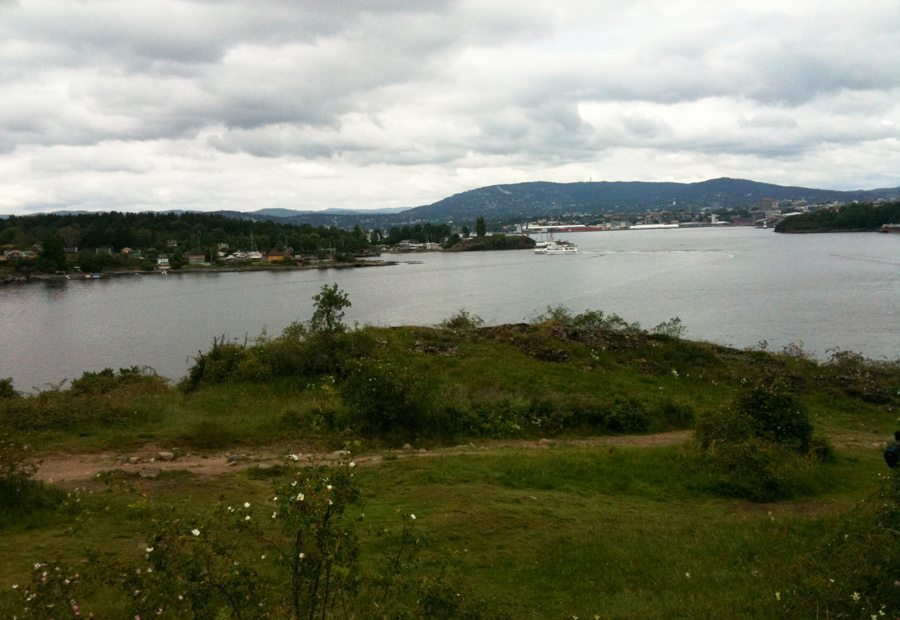 Ticking off two more of the Oslofjord islands.
This weekend I hosted more visitors, Craig and Lewis. On Sunday we decided to take the public ferries out into the Oslofjord and go island hopping.
We started the day by getting the bus to the Bygdøy peninsular for my second visit to the Viking Ship Museum. I found it even more interesting this time around as I spent more time reading about how the ships were discovered. I also tried reindeer meat for the first time, in the form of a hot dog. Yum!
From there we walked down to the marina to take our first ferry of the day, the 91 back to the City Hall. I had no expectations of the islands other than thinking it would be a bit windy and possibly a bit barren. As the boats aren't that frequent, all three of us wondered if we might get a little bored. Boy were we wrong!
Gressholmen
When we arrived at Vippetangen, the main stop for the public ferries, the 93 was just about to leave, so we changed our plans and jumped on. Purely at random we chose the second stop to disembark, which happened to be the island of Gressholmen.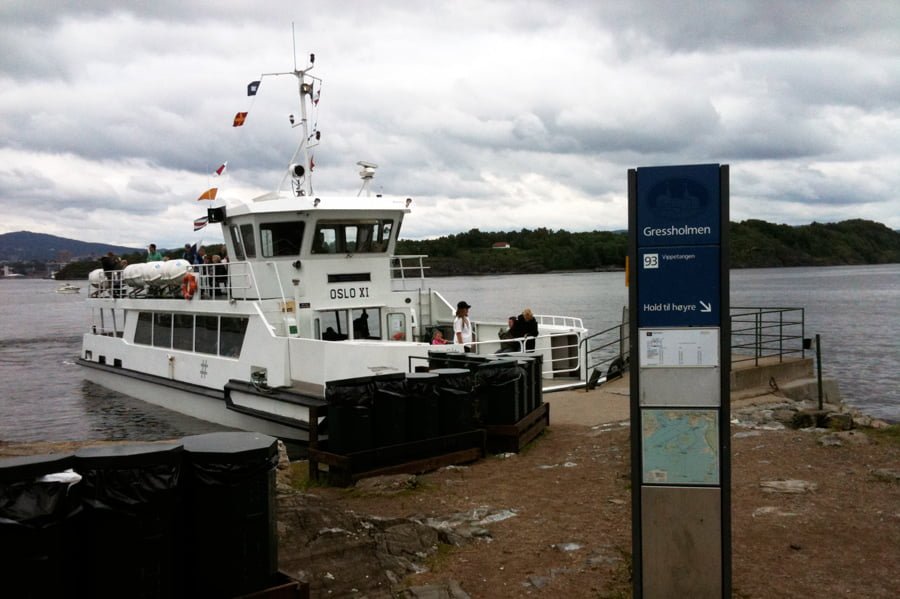 I think just one or two other people left the ferry, as we scampered up the first hill and what we saw was simply beautiful. My basic iPhone snaps simply don't do it justice, but take my word for it.
We followed signs for a kiosk along a forest trail and discovered a gorgeous little cafe where we were the only customers. It would have been rude not to stay, so we ordered three ciders and some cake. I had apple cake, Craig had almond cake and neither of us shared, they were so delicious.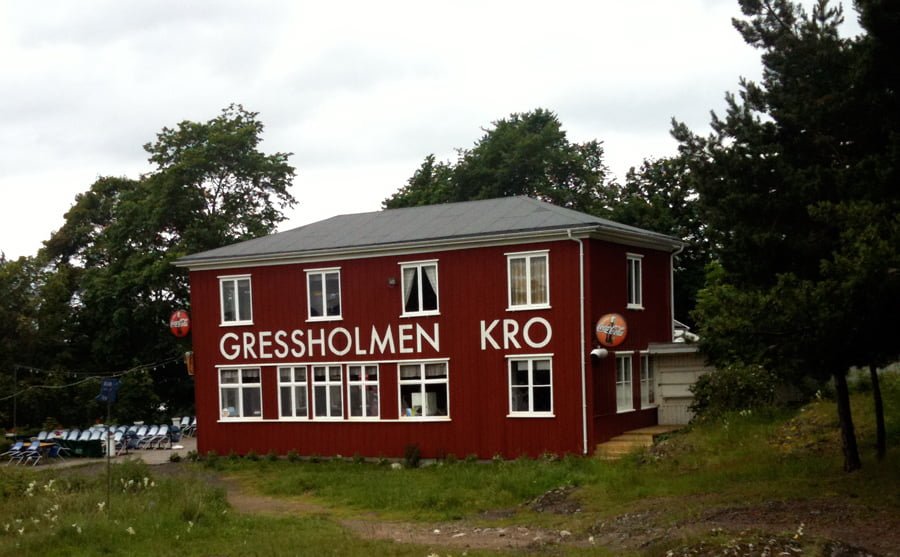 The girl who worked there was super friendly. She said it had been busy earlier, but I still felt a little bad for interrupting her reading her book, even though she's getting paid!
I pondered on what life must be like to live in Oslo, yet get a boat to work every day to run a small cafe on an idyllic island.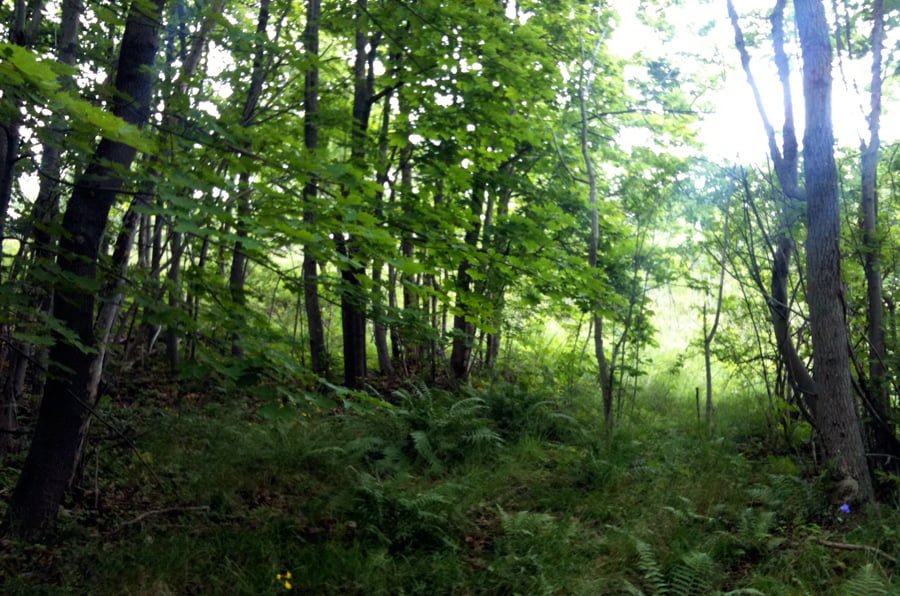 I've often daydreamed with Andrew about running a cafe selling lovely cake. Here in front of my eyes was a person doing just that, in the most beautiful setting.
We then stumbled across what Google Maps claimed to be an airport but our eyes saw as a boat yard. Upon further investigation later that night, I discovered both were correct!
What we saw was the site of the former Gressholmen Airport, once Oslo's main airport and used only for seaplanes, but for decades since has been used as a humble boat yard.
We returned for the next 93 ferry to make the short hop to the next island, Lindøya.
Lindøya
We walked around the outside of the nature reserve through a residential area to the jetty on the western side of the island. The houses on the island were simply stunning, a potted village of red, yellow and green wooden huts.
A work colleague told me today that unless you meet a lot of conditions to do with sanitation etc, you are only supposed to stay there in the summer, yet some people choose to stay all year round anyway.
I'd love to see what island life is like in the snow.
As we waited at the Lindøya Vest jetty for the 92 to take us back to Oslo, a sudden heavy downpour brought with it a chance to reflect on dreams of working from home or retiring to an island to live a peaceful existence, yet with the comfort of one of Europe's most exciting capitals a mere 15 minute boat ride away.
The small passenger ferries are provided as part of the city's integrated public transport system, and cost the same as a normal bus, train or tram.
Or in our case, they were included as part of the normal weekly & monthly travel pass. Brilliant!
I cannot recommend enough taking a trip out on these ferries, a fantastically cheap alternative to the commercial boat trips and still an amazing experience.
But be warned, the boats are once an hour at best, so be sure to plan an itinerary carefully. From October onwards there are only 4-6 boats a day. I now officially love Oslo just a little bit more.