Are you wondering about the best time of year to visit Norway? It depends on what you want to see and do. Read our full guide to help you decide.
It might surprise you to hear it, but Norway is a year-round travel destination. While perhaps best known for exploring the fjords in the summer, people flock to the country at different times of year for hiking, skiing and aurora spotting.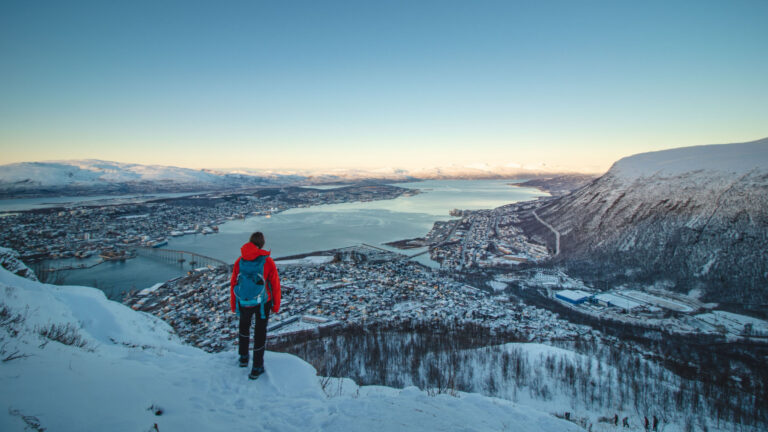 The best time of year for your visit depends very much on what activities you have planned and what your expectations are.
There are very defined seasoned for skiing, hiking, fishing and even chasing the northern lights, but you have more flexibility if your wants are less specific.
Here's our run-down of when's best to visit Norway. We start with some general seasonal advice and then move on to a month-by-month breakdown. Grab a notepad as we take a look at the best time of year to visit Norway.
The best season to visit Norway? It depends
We'll start off with the seasons, because they may be different from what you expect. This is especially true in the winter, when we really have two different winter seasons.
Mid-June to mid-August is considered high season, with July very popular for domestic tourism. During this time you'll find it hard to secure accommodation on short notice. That's especially true for cabins and cottages in popular rural or island locations.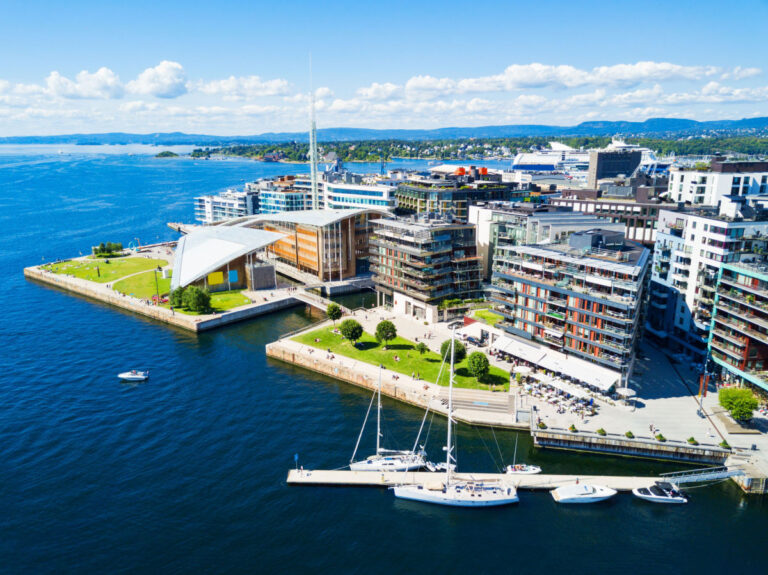 Because of the popularity of summer, the shoulder seasons are being considered by more people. They are late May to mid-June and mid-August to early September.
These periods still offer the chance of better weather but with fewer people. The first shoulder period also offers the advantage of long days.
In the winter, October-November and February-March are the prime months for northern lights chasing. While December and January are the darkest months, there also tends to be more rainfall and therefore more clouds.
Expected rainfall depends very much on where you go. Coastal areas can suffer from significant rainfall at any time of year. Nationwide, May tends to be the driest month, while September to November is generally the wettest time.
The snowy season
For snow: Snowfall is never certain, but is much more likely between January and March. In the main cities, snow could fall as early as September, although most cities see their first snowfall in November or even as late as December.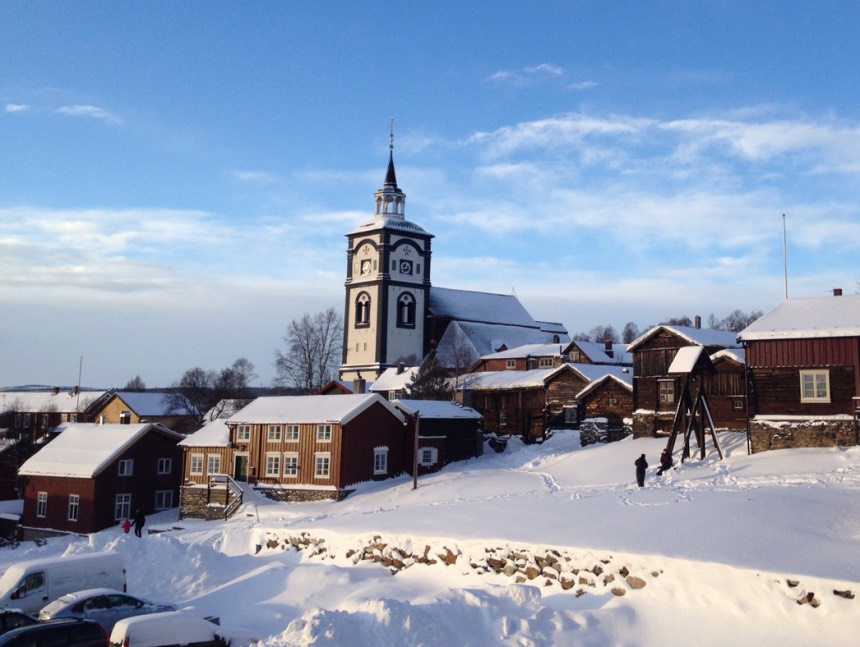 Away from the coastline and at higher altitudes, snowfall can occur anytime from September through to May, but again January to March is the time when you can expect the most.
While most ski resorts open as soon as the first snow falls, February and March are the most popular months simply because of the lighter days, especially for cross-country skiers.
Ski resorts are open through to Easter time, depending on conditions. Easter weekend is usually considered the season ending weekend by most of the big resorts.
The great light show in the sky
For northern lights: Even though the northern lights occur year-round, the human eye requires darkness to see them. This is why it is impossible to see the lights during Norway's summers, as the sun doesn't set in large parts of the country.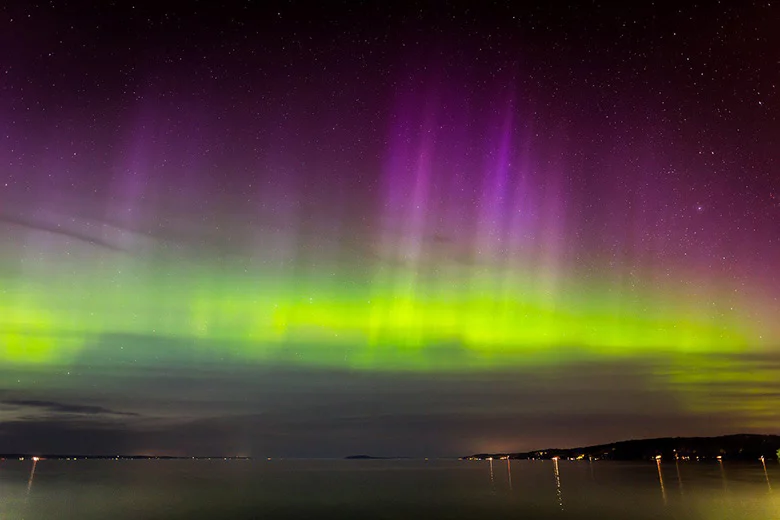 Even though November-January is the darkest time of year, there is also an increased chance of cloudy skies. This is why September-October and February-March are generally considered the optimum time for aurora chasing.
My preference would be for February-March, as the weather is generally clearer then, and there is almost certainty of snow on the ground.
Not only does this brighten up the daytime, it also opens up a whole bunch of other activities for the days while you wait for the light show by night! If you've ever wanted to try snowshoeing, skiing or dogsledding, this is the perfect time.
The iconic fjords
For the fjords: The fjords are very much a seasonal destination and therefore many hotels, campsites, attractions and even roads are closed during the winter months. However, a winter visit to the fjords can be truly special, if you're prepared to plan and be flexible.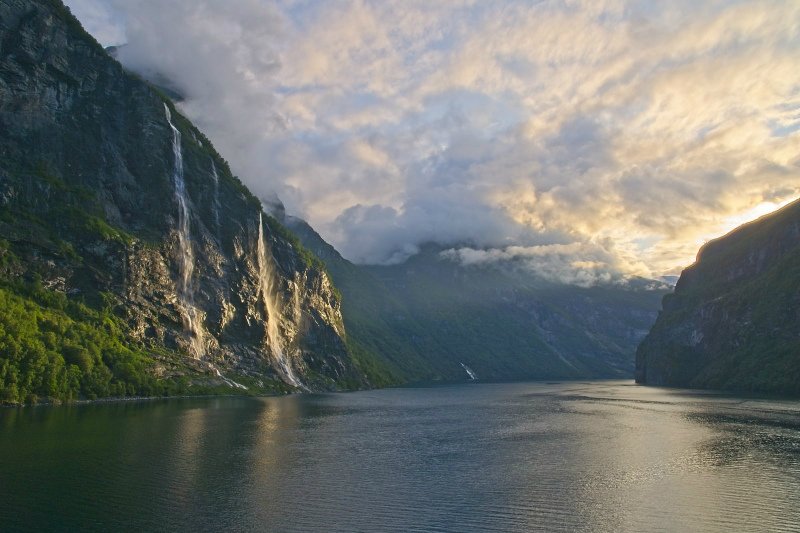 May to August is the best time to plan a visit to the Norwegian fjords, although July can be busy with domestic travellers so advance bookings are required then for all accommodation.
The country's best waterfalls tend to be at their strongest in the late spring to early summer (May-June) when snow melt generally results in a more powerful stream of water.
For road trips: Most people choosing to rent a car do so to get up close and personal with the fjords, so our advice for road trips is similar as to that for the fjords. Late spring through to early autumn are the best time for a road trip in Norway.
Be wary that many mountain roads, including some of the heavily promoted National Tourist Routes, are closed during the winter months and may not reopen until as late as May depending on weather conditions. More information from the Norwegian Public Roads Administration.
Norway by rail
For rail travel: Norway's railways are world-famous for their spectacular views. The Bergen line and the Flåm railway are particular highlights.
While outstanding in summer, the railways of Norway are a great choice of transportation all year round. The Bergen line offers a trip across one of Norway's highest mountain plateaus, and the contrast between the scenery in summer and winter is truly remarkable.
Bear in mind if taking the night train during the summer, an eye mask and ear plugs are a wise investment! You usually get a thin mask and thin blanket included in your fare on the train, but it's a good idea to pack your own as they are not the best quality.
Fares tend to be cheaper outside of the summer months but bear in mind that the closer to December you are travelling, the more chance you will miss some of the spectacular scenery.
When to visit: month-by month
Now, let's dive into more detail by looking at advice on a monthly basis.
January: Days are very short, especially in the north. The quiest month for tourism. Ski season is underway and northern lights tours run, but the weather can often be poor. It can be very cold but snow often brightens up the darkness. For true winter lovers, this is your time!
February: The light begins to return and snowfall is at its height. Ski resorts start to get busy, while (usually) clearer skies increase the chances of a northern lights sighting. Photographers will enjoy the contrast of lighter days with snow-covered landscapes.
March: Snow remains on the ground while we experience broadly equal days and nights. Very popular month for winter tourism, including northern lights, dog sledding, skiing etc.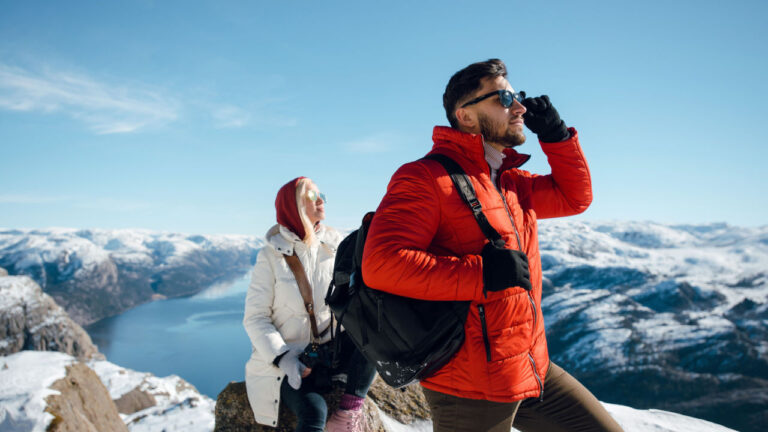 April: Winter weather remains in the mountains but there is more of a spring feeling elsewhere, although landscapes will still be rocky rather than green. Days are getting longer. A good time to explore the cities.
May: Prime waterfall season as snowmelt tumbles into the lakes and fjords. Long days can often be coupled with good weather. Several public holidays during the month, so there is a notable increase in events.
June: The longest days of the year and the midnight sun in the north. Mountain roads are open and hiking trails begin to get busy. More international tourists, but the first weeks of June are still relatively quiet compared to later in the summer.
July: While the weather can be fantastic and days are still long, July is by far the busiest month on Norway's roads and at tourist destinations such as Lofoten and the fjords. Book everything in advance. Be prepared to queue for ferries.
August: Proper nights return as summer draws to a close, but weather can still be good. Fewer tourists as the month progresses, so the fjords and cities like Bergen are good choices especially towards the end of the month.
September: Risk of rainfall increases and autumn colours begin to appear. It can be a stunning month for landscapes and for travel bargains if the weather behaves. Good accommodation availability and rates. However, availability of tours is more limited and any high season attractions will be closed.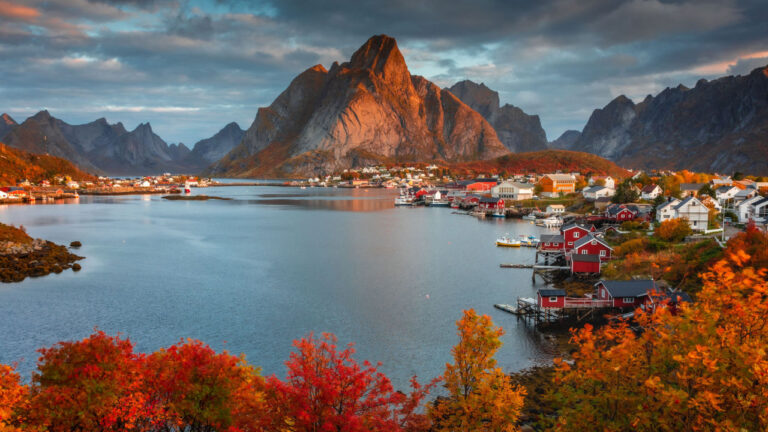 October: Autumn colours by day and good chance of northern lights by night, as long as the weather is on your side. Expect rain. Very few international tourists. A good time to visit the cities.
November: Winter arrives but there's usually very little snow outside the mountains. What snow does fall doesn't tend to settle. Popular for northern lights tourism as the nights are getting longer, but you should expect rain.
December: The darkest month of the year and more chance of snowfall in cities. Christmas markets make December a unique month to visit Norway's cities.
I hope this helps you with your travel planning. When to visit Norway is a difficult question. There is no perfect time.
It's also important to remember that everything in this story should be considered guidance only. It's perfectly possible to get incredibly sunny (albeit cold!) days in February, and cool days with pouring rain at the height of summer. Be prepared for anything!