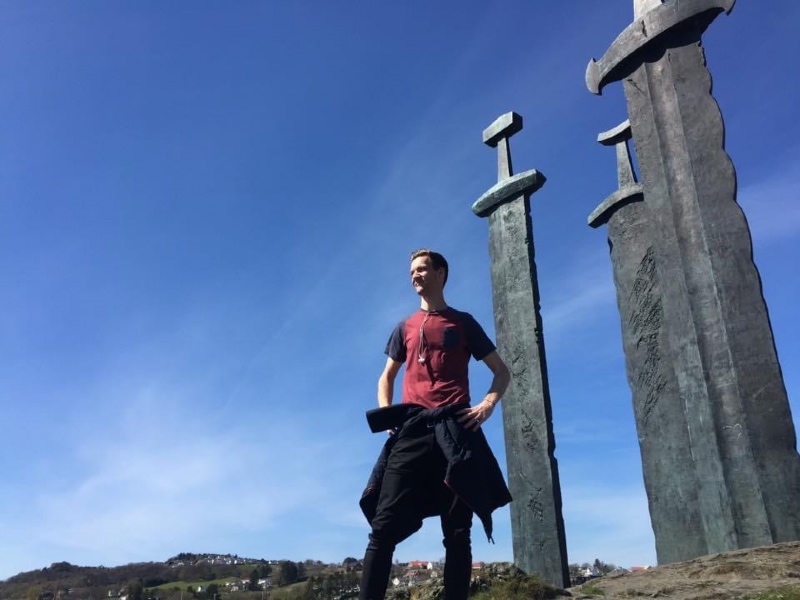 After just one year in Oslo, I'm moving from Norway's vibrant capital to Stavanger. Here's why.
My Norwegian adventure is rarely dull, that much I can say for sure. It's exciting and fun but so far it hasn't been much of a settled existence. This has mostly been because my education has dictated my journey so far.
My initial stay in Stavanger was interrupted because I got accepted into a university in the U.K. Then, following my time there, my studies took me to Oslo.
Now, because my current programme doesn't require me to be physically present in classes, I took the decision to move back to Stavanger. But why?
A Norwegian-tinted backstory
My love affair for Norway started in early childhood when I was told numerous stories about my Norwegian ancestors. My great-grandfather grew up in Stavanger before emigrating to the U.K. in the early part of the 20th century. I remember being captivated by these tales.
In 2015, I fulfilled a lifelong dream and visited Norway for the first time. I spent a long weekend in Stavanger with a friend and quite simply fell in love with the city and the county of Rogaland. I knew I had to find a way to get back there, to try and live in the city and see if I could make it work.
The following year I did return (via a three-month stay in Tbilisi, Georgia). I found a job and a place to live, and things were going well, but something was missing.
My reluctant return to the small island
I needed and wanted a better eductation. But when I was living in Stavanger in 2016/17, I didn't have the qualifications required to enter directly into Norwegian universities for bachelor studies. But I did have the required entry level diplomas for most British universities. I had a dilema on my hands.
I decided to apply to a number of institutes in the U.K.. I got accepted onto an intensive bachelor programme that was a three-year degree but one squashed into a two-year period with little or no holidays. It was the best option I could have hoped for – i could save myself one year and return to Norway right after.
My return to Norway
One of my main goals was to get myself back to Norway before Brexit took away my chance.
So I marvelled at the British government's incompetence which in a bizarre way worked in my favour as the leave date was renegotiated and then there was always the transition window on top of that.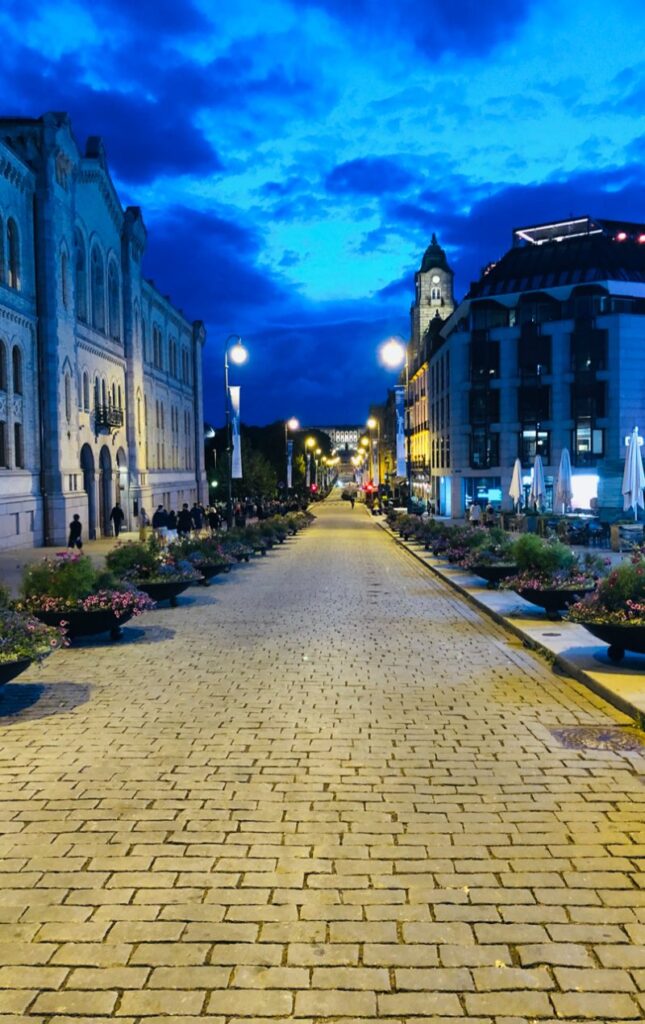 On my return to Norway, I had planned to go straight back to Stavanger but my education, again, dictated otherwise. I got accepted onto a master's programme at the University of Oslo, which meant that I had to move to the capital.
After being stuck in a small town (Buckingham) in the heart of England for two years, Oslo was a welcome change – maybe I could settle here, I told myself in the early days.
The Oslo experience
Oslo was a great experience, my studies were enjoyable and I got to see the other side of Norway, the southern and eastern parts of the country. I made friends and enjoyed everything the city had to offer. But something changed deep inside me in March and April 2020; it was during the lockdown that I again got a yearning for the west coast.
I have a solid network of friends in Stavanger and a flight back to see my family in the U.K. was only 1 hour and 25 mins. I believe it's in these unprecedented times that you realise just what is important in life. My decision was made  – I was going home.
A west coast love affair
Stavanger is located in the county of Rogaland and is a part of Norway that has just about everything one could wish for. There are mountains, fjords, flat sandy beaches, and at the centre of it, the bustling and international city of Stavanger.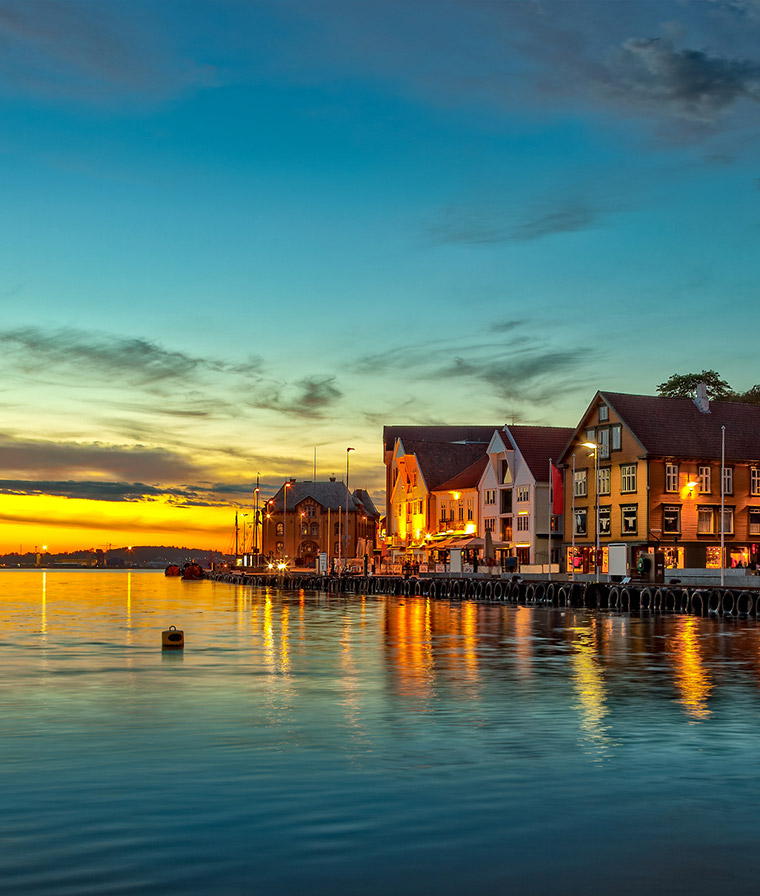 During the three years living away from the Stavanger, each break I had between terms, I visited the city. Each of those trips always felt like I was coming home, and those kinds of natural feelings are always good to bear in mind when thinking about moving to—or even back to—a place.
Read more: The Pros and Cons of Living in Norway
One of the common mistakes many make when they visit a place is they think, yeah, I could live here. But they do so with a "tourist head" on their shoulders. Such spirits are often inflated with a rose-tinted view or nostalgic notions, with practicalities ignored.
That is not to say such moves don't work out. Because they sometimes do, as in part mine did, but I also had a connection.
A connection to Stavanger
Without wanting to sound overly romantic, I do and always have had a strong connection to Stavanger and this part of Norway, even before I visited for the first time. I just feel this part of the world, even in the dreary darkness of winter has its charm.
During my first stint living in Stavanger, I'd often sit on the banks of the fjord and gaze out at the open waters and the mountains beyond and my mind would just empty. Many times I'd think just how lucky I was to be living in such a beautiful location..
Breaking away from that and heading back to the U.K. to study, even though it was only for two years, was the one of the hardest things I've ever had to do. But it certainly raised my determination to make it back.
Looking forward and not back
In the early period of moving to Norway, on both occasions, I missed the wider choice of foods in British supermarkets and, of course, the prices in Norway took a bit of getting used to.
But by far the biggest thing I missed was my family. But I'd tell myself that they were only one short plane journey away and I'd also focus on the opportunities and lifestyle that Norway could give me.
Finishing my degree is now only one year away, beyond that, I'm focused on carving a career for myself. I also have plans to get a mortgage and realise the ultimate dream of owning my own home in Norway.
It has been an incredible four years, a whirlwind journey, and I've loved every minute of it. Even the two years away from Norway in the middle weren't so bad knowing I was going to return. Right now, my heart is happy and I'm content in my quiet corner of Norway.