Norway's biggest names in sport have come together to help the littlest. 'Comeback' is an initiative designed to help youth sports clubs across Norway get back in action post-coronavirus.
At the time of writing, Norway has recorded 7,738 cases of COVID-19, with 210 deaths.
While the health impact of the coronavirus hasn't been as far-reaching as in other European countries, Norway's economy has been hit hard. That's because the country has essentially been on pause for the past six weeks.
While kindergartens and schools for young children are reopen, organised sport remains extremely limited to prevent the spread of infection. Events including the Norway Cup, one of the world's biggest sports tournaments for young people, have been cancelled.
"Norway and society is in a state of emergency. Close to half a million Norwegians are laid off or unemployed, and this number is increasing every week. There is a major focus of the authorities to help those who are experiencing financial challenges, but the negative consequences of COVID-19 will strike wide."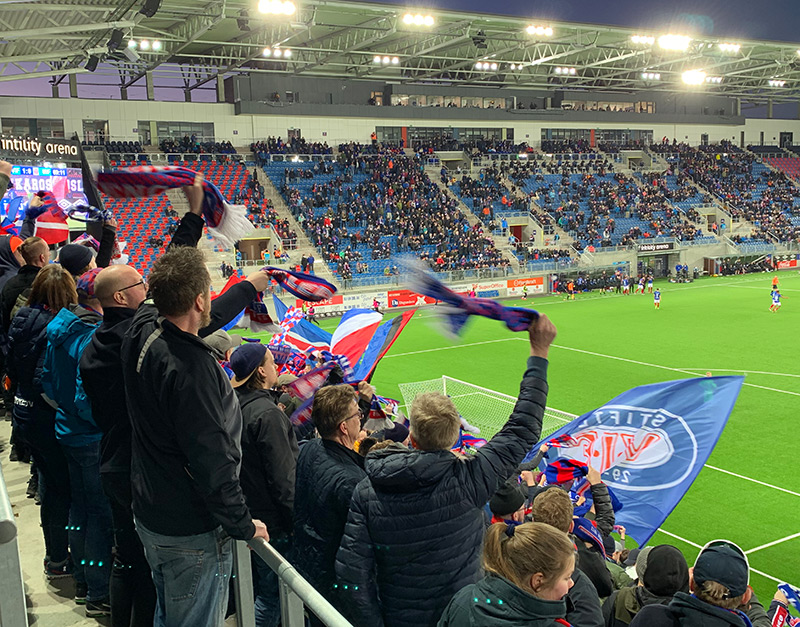 Those are the words of Mats Zuccarello and Bjarte Myrhol. Not familiar with those names? Mats Zuccarello is one of Norway's best ever ice hockey players, currently plying his trade in the NHL for Minnesota Wild. Bjarte Myrhol has been the captain of Norway's men's handball team since 2014.
Opportunities for sport may be limited
As both the sports stars are currently sidelined due to coronavirus restrictions, they got their heads together to see how they could help Norwegian society recover when the restrictions are lifted. Zuccarello already runs a foundation supporting youth sports clubs across Norway, so he knows of the struggles ahead:
"There will be less funds available for sport and physical activity for a long time to come. In addition, there will be more families who cannot afford to let their children participate as before. Even more children will be standing on the sidelines, not getting to experience the great joy and fellowship that comes from sport."
The "comeback" campaign
The pair have launched a campaign called Comeback, which is supported by some of the biggest names in Norwegian sport. Norwegian footballers Martin Ødegaard, Sander Berge and Erling Braut Haaland are all on board.
Several of Norway's top skiers and handball players have also financially supported the campaign. As have snowboarder Silje Norendal, tennis player Casper Ruud, rally drivers Petter and Oliver Solberg, and many more.
The Comeback fund currently stands at almost 900,000 kroner, but that amount is set to rise as more stars join the campaign. Combeack's aim is to give a helping hand from Norway's top athletes to children and youth all across the country.
The distribution of funds and application process will be managed by Zuccarellostiftelsen (the Zuccarello Foundation). Application deadlines and criteria will be communicated at www.zuccarellostiftelsen.no/comeback as soon as organised sport can start up again.
Throw a few kroner in the jar
The Foundation hopes that the fund will pass one million kroner as more sports starts get on board. In addition, individuals and companies can contribute. A Facebook fundraising campaign is now open.
If you like the idea but can't afford to contribute, don't worry! I'm pleased to announce that Life in Norway will be supporting the Comeback campaign with a donation of 5,000 kroner on behalf of all our readers.
"Seeing their role models come together on such an initiative gives hope to all the children and young people around Norway who have lost access to their sport. We are incredibly grateful that the sports stars have taken this initiative. It has already led companies to express their interest in contributing," the Zuccarello Foundation's Kristine Alcocer-Lind told Norwegian newspaper VG.