Here are your best options for travelling between two of Norway's popular tourist cities: Oslo and Tromsø. Travel planning notebooks at the ready!
The Norwegian cities Oslo and Tromsø are two of Scandinavia's top tourist destinations, attracting many thousands of visitors during a typical year. And with very good reason.
Travelling between them is not the cheapest journey you'll ever take, though. Flying is the quickest and easiest option but it's expensive unless you book well in advance. Here are all your options.
Introducing Oslo and Tromsø
The two cities offer a very different experience, so combining them makes sense. Oslo's capital city status means there's no shortage of places to stay and things to see, especially if museums are your things.
Meanwhile, Northern Norway's Tromsø has spectacular scenery and a lively small-town vibe. There's also plenty of things to do despite the city's relatively small size.
However, these two cities are a long way apart! Visiting both on a trip to Norway takes careful planning, especially if you hope to visit other places during your trip.
Just take a look at the map below to see just how far apart these two cities are. To travel between them as the crow flies, you actually have to travel almost the entire length of Sweden! More on that later.
Let's take a look at your options, starting with the most obvious.
Flying from Oslo to Tromsø
For the vast majority of people, flying is the only option to get from Oslo to Tromsø. The reason? Flight duration is under 2 hours. The question then becomes which airline to use.
Domestic air travel has not fully recovered since the global health crisis, but major routes are back in service. This includes Oslo to Tromsø, which is served by both major airlines SAS and Norwegian.
Previously, WizzAir and Flyr served the route. However, WizzAir pulled out of Norwegian domestic service while Flyr have since gone out of business.
Widerøe operates many short-haul flights from Tromsø itself, but doesn't offer a direct route from the Norwegian capital.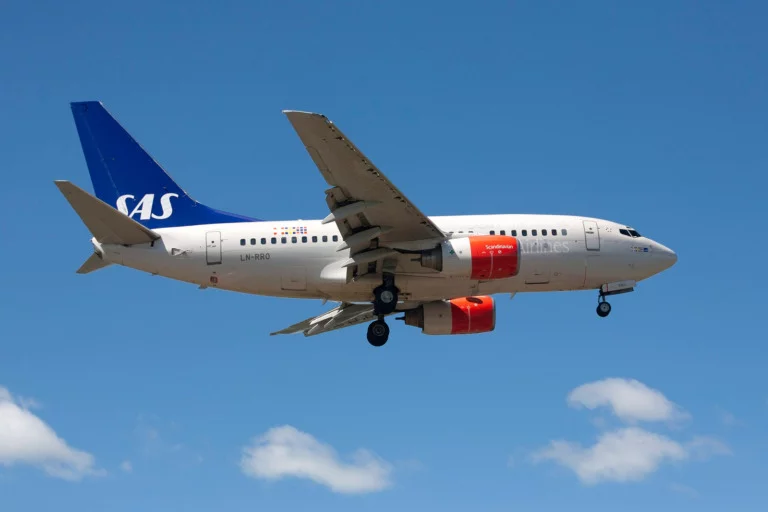 Tromsø airport is less than 20 minutes by bus from the downtown area, so it's a convenient way to arrive in the city.
The biggest downside to flying is the cost. However, if you are flexible and plan ahead, good fares can be found. For the best fares, book at least seven days in advance and plan to fly in the middle of the day or late in the evening.
However, flying isn't the only way to get from Oslo to Tromsø.
Driving from Oslo to Tromsø
If you are a fan of Norwegian road trips, you could consider making the journey by car. This isn't a journey I've ever taken, as for much of my time in Norway I've lived in Trondheim.
The other reason is the distance! The quickest route isn't even through Norway. You can expect the 1,740km drive, almost all of it on Swedish roads, to take approximately 22 hours. The alternative route using just Norwegian roads is actually shorter at 1,643km, but takes 30-60 minutes longer.
You should also factor in the cost. Unless you plan to drive both ways, hiring a car just for a one-way trip adds a huge amount in fees. Finally, don't forget the potential for hazardous road conditions that you may not be used to.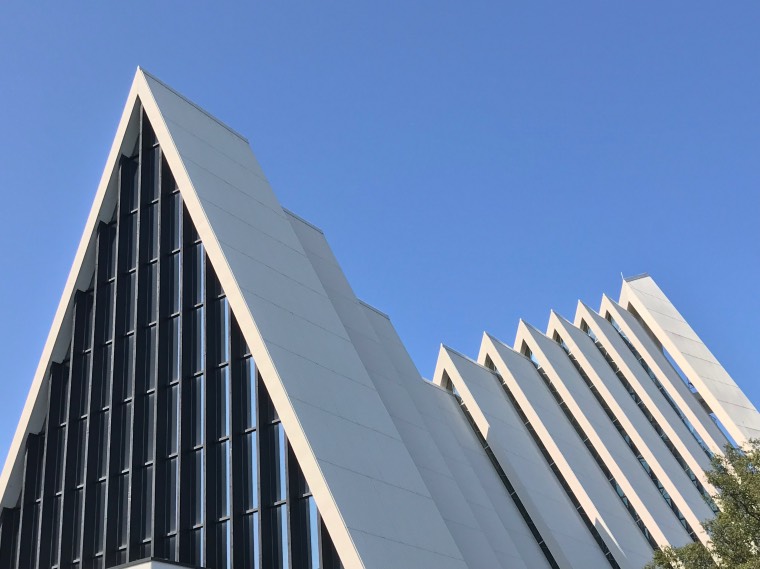 Considering the cost and time, the only realistic reason to drive is if you're planning to stop off at multiple places along the route as part of a wider Scandinavian road trip. That of course would increase the time dramatically.
If you are interested in having car to explore the north of Norway, my recommendation would be to fly to Tromsø and hire a car there.
Is there a bus from Oslo to Tromsø?
The short answer is no. Norway's long-distance bus network has largely disappeared following the advent of cheaper and more frequent domestic flights.
You can, however, take the bus from Fauske, which is one of the last stops on the Trondheim to Bodø railway. This bus takes you to Narvik, from where you can take another bus on to Tromsø.
Departures are rare, but they are timed to make connections easier. However, the total journey time from Oslo will be at least 25 hours. The only plus point is the cost. Booking well in advance should see you secure the trip for less than NOK 1,500.
Is there a train from Oslo to Tromsø?
Once again, the short answer is no. In fact, there is no train line to Tromsø! However, there is talk of building a railway line between Bodø and Tromsø, which would connect Tromsø with the rest of the Norwegian rail network.
Much of the business case for the potential line lies in cargo, so how much of a passenger service there would be remains to be seen.
Even if the line is built as a passenger service, travelling by train would be a mammoth undertaking. Travelling from Oslo to Bodø currently takes at least 16-17 hours, including a stop in Trondheim.
However, I have one more recommendation for you! If you are visiting Norway as a tourist, this could be the perfect option…
The scenic route: Train plus Hurtigruten
The world-famous Oslo to Bergen railway lets you see some of Norway's spectacular mountainous scenery from the comfort of a train carriage. But it also takes you to Bergen, the starting point of the equally famous Hurtigruten coastal voyage.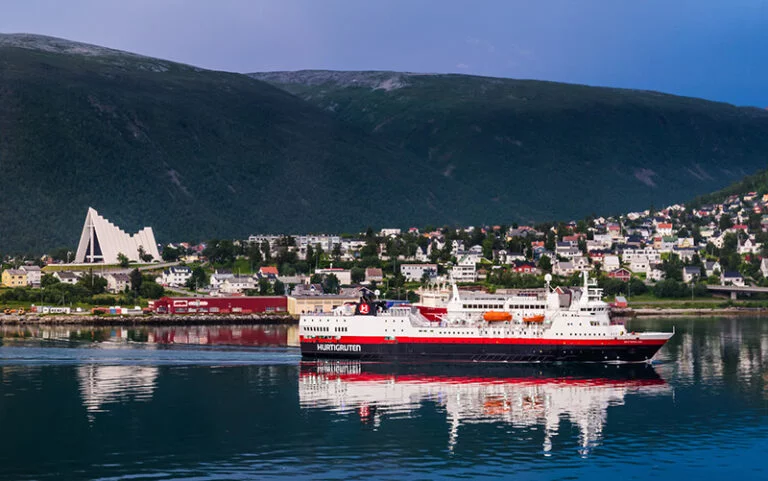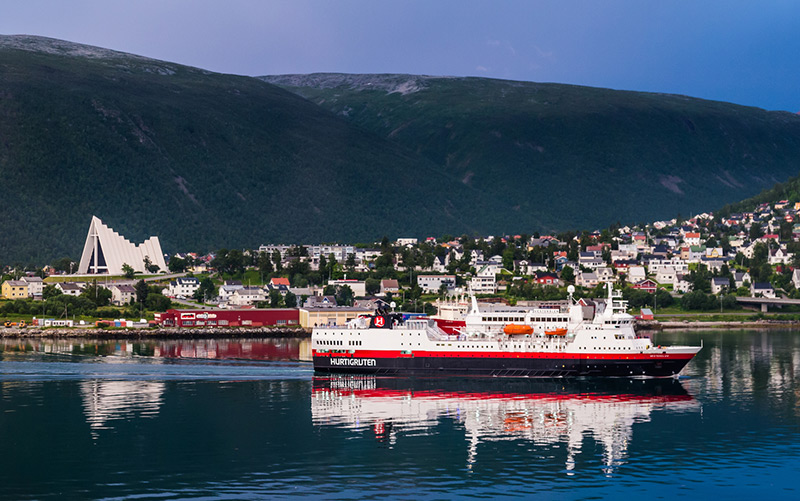 While the company pushes its round-trips to foreign visitors, one-way port-to-port journeys are also available to book. A trip from Bergen to Tromsø takes approximately 3.5 days, and takes in historic Trondheim and the awesome Lofoten islands along the way.
Prices vary hugely and will be more expensive during the summer months and during the height of the northern lights hunting season. Cheapest fares tend to be available during the autumn and on the older Hurtigruten ships.
Note that the health crisis has impacted Hurtigruten significantly. Also, a second supplier on the coastal route is set to start soon. Do check the details well in advance as everything I've said here is very much subject to change.
Have you taken any of these options other than flying to get from Oslo to Tromsø? Which is your preferred mode of transport?