Coronavirus restrictions mean this year's Constitution Day will be vastly different from normal. But that doesn't mean you can't celebrate!
If there's any image that sums up Norway's Constitution Day it's Oslo's Karl Johans gate filled with children. Marching up to the Royal Palace to wave at the Royal Family, children are a focus of syttende mai.
Note: This article was written ahead of 2020's Constitution Day. Even though restaurants are open this year, much of the content remains relevant as most parades and public events are not taking place.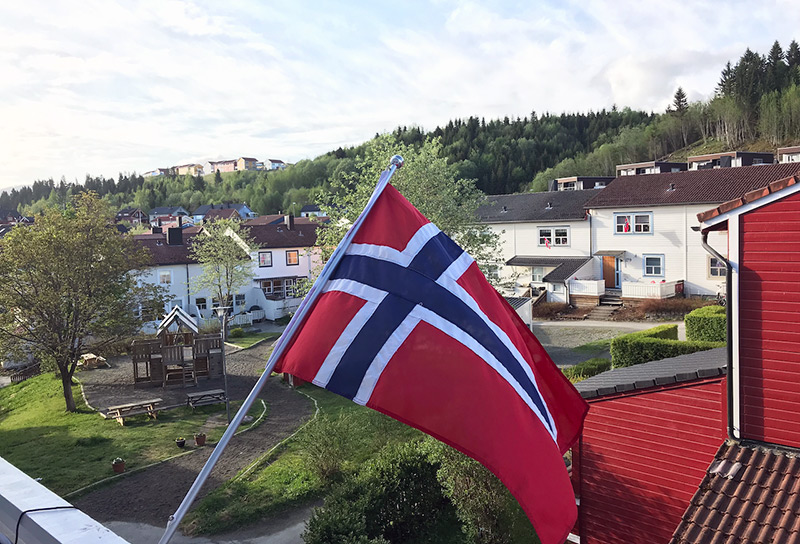 An alternative May 17
But this year's national day celebrations have to be different because of the country's coronavirus restrictions. Although public events are permitted, there's a participant limit of 50. So, big parades are cancelled.
Some cities including Oslo are holding a series of events that will be broadcast on TV and online. Bergen's 17th May committee put it like this: "This year, we take the National Day home, and celebrate in the boroughs, at home and at a good distance."
Read more: 17th May Live Blog from 2019
Since the announcements were first made that parades would be cancelled, Norway's coronavirus restrictions have been partly relaxed. This means that private gatherings of up to 20 people are permitted, as long as social distancing can be maintained. In practice, this means people not in the same household must keep at least one metre apart from each other.
So, here are some ideas how you can join in the fun, wherever you are in the world.
Dress up
There are very few occasions when Norwegians wear formally dress. Aside from obvious things such as weddings, the two that spring to mind are the Christmas party (julebord) and of course, syttende mai.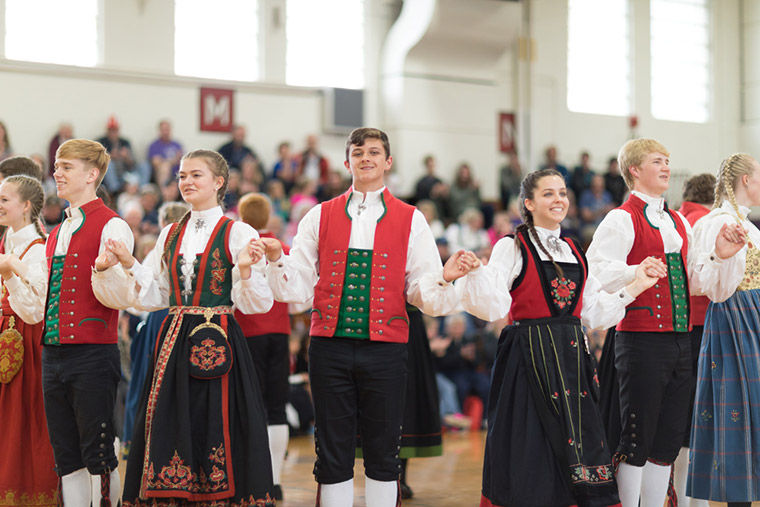 In my first year in Norway. I made the mistake of wandering into the city in casual clothes. Whoops! I didn't make that mistake again. To mark the day, I would expect many Norwegians to continue the tradition of dressing up, even if only a handful of people are going to see you!
So, what should you wear on the big day? Traditionally, the Norwegian bunad is the number one choice. In fact, I think it's fair to say that the majority of bunader only get an airing once a year!
Read more: My First 17th of May
However, what if you don't have a bunad? Perhaps you're one of our many American readers with Norwegian heritage who don't own one? Or maybe you do own one, but it's a struggle to fit into it these days!?
Simply put, most formal dress is appropriate. If you want to Norwegian up your outfit a little, add a ribbon! The streets are normally full of enterprising people selling ribbons in the colours of the Norwegian flag. This year, people will have to buy their ribbons from Nille or Clas Ohlson in advance.
Enjoy a lavish breakfast
The day's events begin early. Most people hold a breakfast, often inviting friends, family or neighbours to join in. While the size of these events will be limited this year, I don't expect the 17th May breakfast tradition to be dispensed with.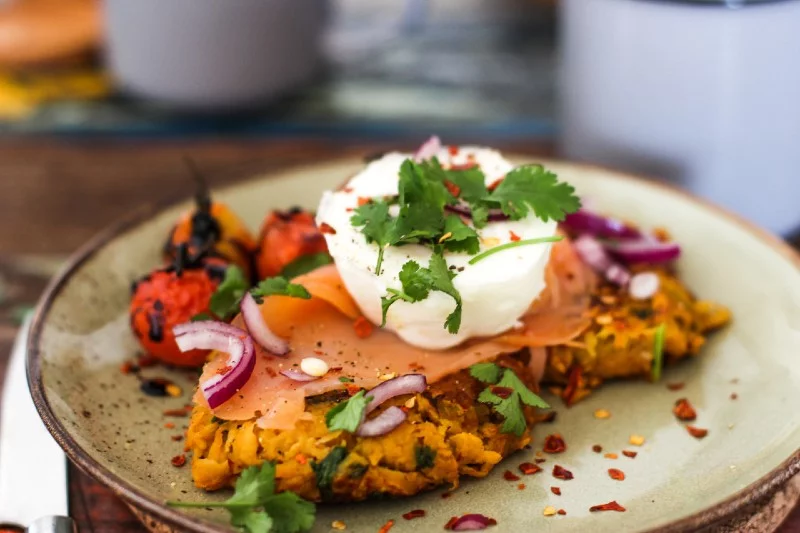 While the typical Norwegian breakfast is small and fast, the holiday version is much more interesting! Asking around, I've found the style of breakfast to vary considerably, often revolving around family traditions. So, if you're looking to add a little Norway into your day to mark the occasion–wherever in the world you live–hosting a special breakfast is a great way to do it.
My own suggestion: Start with a glass of champagne or cava, and pop a strawberry in the flute. Serve the best smoked salmon you can find with fresh bread and eggs however you prefer them.
A buffet is a common solution if you're a large family or you're hosting guests. The above suggestion still stands, but you can add in many other tasty treats. Fresh fruit along with plenty of pålegg: salami, cured ham, your choice of Norwegian cheese and so on.
Get baking
Sticking with the food theme, how about trying to bake a popular Norwegian cake? To keep things simple, bake your preferred cake and use berries to decorate the top with the design of the Norwegian flag. I see this all the time in Norway! Typically, use strawberries for red and blueberries for the dark blue. The white? Cream, of course!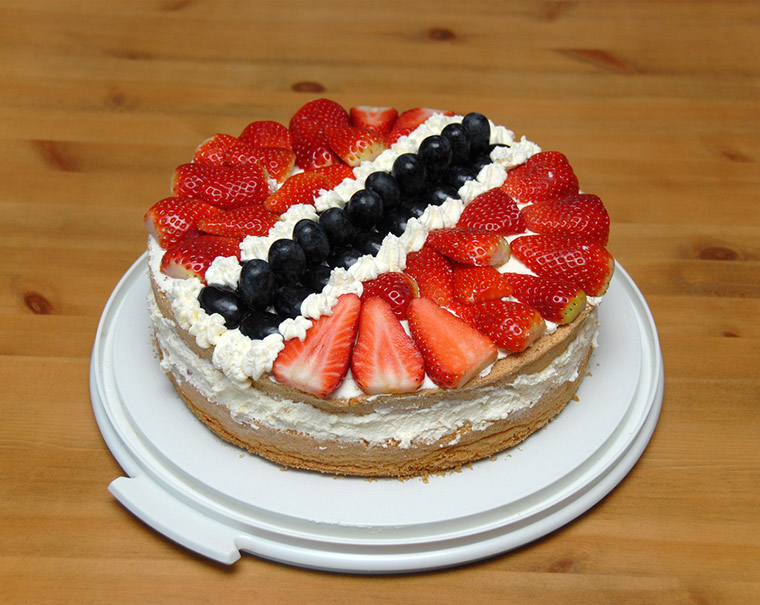 If you have your heart set on something truly Norwegian, try a suksesskake. It's one of the easiest Norwegian cakes to make – and it's super tasty.
Alternatively, give Norwegian flatbread a try especially if you're not a fan of sweet things. Sweet cardamom-scented buns known as boller are another option. Try adding chocolate chips or raisins for a Norwegian touch!
Learn and sing the national anthem
Norway is planning a national rendition of its national song at 1pm on 17th May. Given the relatively reserved nature of most Norwegians, I'm waiting with interest to see how this plays out! You can join in wherever you are in the world by following the 'action' on NRK.
If you want to join in, you'll need to learn the words. Norway's national anthem is Ja, vi elsker dette landet, often referred to as just Ja, vi elsker. It means, simply, Yes, we love this country. Curiously, it only became the official national song very recently, but had been used as a de facto national anthem for more than 150 years.
The full version has many verses, but usually just two of them are sung. If you're keen to join in, here are the words to the first verse. An English translation follows.
Ja, vi elsker dette landet,
som det stiger frem,
furet, værbitt over vannet,
med de tusen hjem.
Elsker, elsker det og tenker
på vår far og mor
og den saganatt som senker
drømme på vår jord
og den saganatt som senker
drømme på vår jord
If you want to hear the music that goes with it, there's plenty of YouTube videos out there. This one gives you a good idea of what you'll hear on 17 May.
However, it can be tricky to hear the words! So, to help learn the words, check out this unique performance from Norwegian singer, Herborg Kråkevik:
And a rough English translation, for context:
Yes, we love this country,
as it rises forth,
rugged, weathered, over the water,
with the thousands of homes.
Love, love it and think,
of our father and mother,
and the saga-night that lays,
dreams upon our earth.
and the saga-night that lays,
dreams upon our earth.
Binge-watch some Norwegian TV
Does baking, dressing up and learning a song sound like too much hassle? Don't worry, we've got you covered too!
There has never been a better time to immerse yourself in Norwegian culture through television. Thanks to the popularity of streaming services such as Netflix, new Norwegian shows are popping up all over the place. Here are some of the best to get you started.
Most are available in the USA with an English soundtrack, but it's far better to watch the original soundtrack with English subtitles. If you're learning Norwegian, why not switch on the Norwegian subtitles? That's something I've always found useful.
Finally, if you're settling down for a longer session, how about a Norwegian movie? Or even a viking-themed movie?
I hope you found this post useful! Perhaps it will inspire some of your own activities on the big day. What are your plans for 17th May this year?