It was quite the year.
January
The temperature in Oslo dipped to -23C, I visited the new food hall Mathallen for the first time, and I attended my first WordCamp, an event that inspired many of the changes I've made to this blog over the year.
February
The decision that shaped my year. I handed in my notice from a company I liked but a consultancy job I hated. Absolutely no regrets.
Gerry and I travelled back to the UK for my Dad's birthday. He also got to see the delights of Northampton, such as the boot & shoe museum..!
Meanwhile back in Norway, NRK broacast another slow-TV classic: 12-hours of wood burning.
March
A month of firsts!
My first attempt at cross-country skiing, my first visit to Stockholm, and my first Vålerenga away trip. The latter was in Bergen, the first of three times I'd see VIF on the road in 2013. We lost all three…
April
I helped to organise Startup Weekend Veterans and Startup Weekend Oslo, two awesome events where I met a ton of great people.
Also, an awesome couple of days in the Norwegian mountains staying at a remote mountain cabin.
May
I started working freelance, and was lucky enough to retain my former employer as my first client.
I moved to Trondheim. A massive personal risk for me leaving behind friends and a growing business network, but one that seems to be paying off for both my personal and professional life.
June
A quiet month for me as I got to know Trondheim, finding cyclists everywhere and welcoming cruise ships, amongst other things! I still found time to get out and about though, exploring the fjords around Bergen.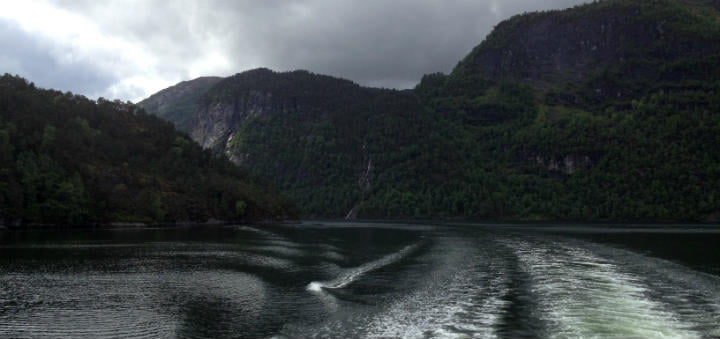 July
Norway remembered the victims of the Oslo bombing and Utøya shootings, two years on. Also, I spent three sun-drenched weeks in Italy, where I met Gerry's parents for the first time.
August
I started working from DIGS, Trondheim's awesome new coworking space.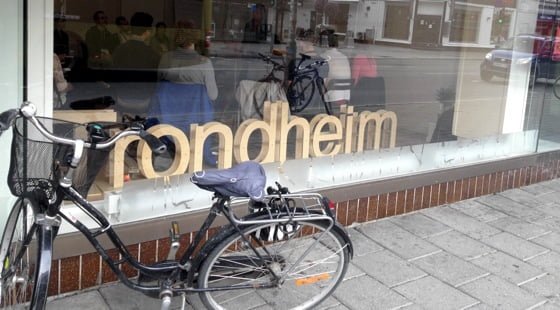 September
The Norwegian General Election saw the centre-left coalition replaced by a centre-right coalition. Despite predictions of doom from most of the leftie expat bloggers, very little has changed.
Also, my return to Tromsø and finally my first sighting of the northern lights. BOOM!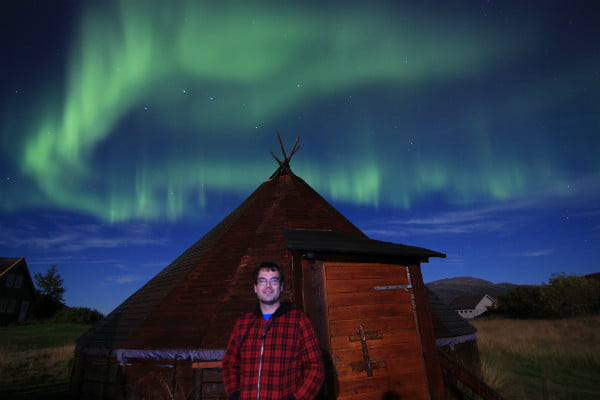 October
I hosted Keith from Pardon my Norwegian, for the Trondheim leg of his trip to Norway. I explored the Norwegian-American community of Minnesota.
November
I was published for the first time in SCAN Magazine, Baltic Outlook, the Norwegian American Weekly, and Finnair's Blue Wings. Norway Weekly gained its 500th subscriber. I started working with a new client – the wonderful Technoport organisation – driving innovation here in Trondheim. November was the month of work!
December
My return to Røros for the Christmas market via the scariest drive of my life, and of course, preparations for Christmas time. Gerry went back to Mexico on the 9th, so it was a quiet week before I made my way back to the UK.
Phew!
And to come in 2014…
On the cards for travel, most, hopefully all, of these:
My first visit to Mexico
Weekends in Copenhagen, Amsterdam, and Berlin
A trip to Svalbard (didn't manage this in 2013!)
Exploring my ancestry in the Hebridies and Orkney
A visit to the Nøgne Ø brewery
A road trip with my parents
And for business, a whole heap of exciting projects.
Finally, to my lovely readers, a great big THANK YOU! There's a lot more of you than there were this time last year, and for that I'm very thankful. It's lovely to get emails from people on the other side of the world, thrilled to have seen a photo of their grandparents house in Røros, wishing they'd seen the northern lights, asking questions about life in Trondheim, or simply to say thanks.
I hope you'll follow my journey throughout 2014, too 🙂
Onwards!